7 Top Tips for Complaint Management in the Life Sciences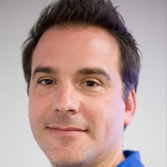 Complaint Management is Key for Life Science Companies to Mitigate the Risks Posed by Social Media
As consumers throughout Europe become ever more well-informed, the potential for a social media storm rises year on year. Executives around the world are increasingly concerned about the effects that complaints can have on their business' reputation, and this is especially apparent in the life sciences sector.
Complaint handling software allows you to quickly and effectively handle complaints directed at your business and avoid the potential damage to your reputation and your company's position in an increasingly competitive market.
But where should you begin? Does complaint handling begin with a complete overhaul of your organization's entire quality culture, or are there more manageable measures you can take to improve your complaint management processes?
A more informed customer base with the ability to spread complaints far and wide using social media does pose a risk to life sciences organizations throughout Europe. However, by reducing the potential for complaints, taking all negative comments seriously and adopting proper monitoring and response strategies, your business will be able to quickly and effectively mitigate the risks posed.
If you follow our advice and use it as the basis for a complaint management process, you will be able to protect your reputation, even as customers gain more agency in choosing their own treatment and healthcare options.
Takeaways:
Identifying the reasons for a complaint is a crucial first step so that you can reduce the number of complaints in the future.
As end users become more informed, it is important not to underestimate or patronize those who make complaints.
Correctly monitoring and logging complaints allows for more effective complaint management.
The personal element of complaint resolution must never be overlooked.
Safeguard Your Company From Social Media Complaints. Download: The Proactive Quality Guide to The People First Approach to Quality Management