7 Compliance Management Methods for Building a Quality Culture Across the Enterprise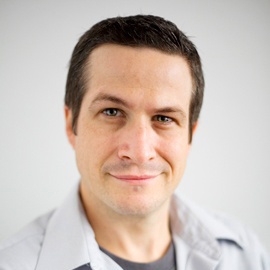 How to build a compliance culture in your organization by mastering seven compliance management methods.
Any successful organization will have at the heart of its corporate culture a commitment to compliance. The key is strong leadership, so that the correct policies and guidelines are put in place and followed scrupulously.
These are the seven vital compliance management methods to look at, to ensure that your organization is underpinned by a robust, thorough quality and compliance culture, and that best practice is maintained across the enterprise.
1. Audit Management
Auditing is an important health check for your compliance processes. To carry out an effective audit, you should look closely at any area of your organization where quality and safety are at high risk. Automated audit solutions provide an objective and systematic means of determining risk, as well as detailed metrics that encourage continuous improvement.
2. Supplier Audits
You'll want to make sure that your suppliers adhere to industry best practice, just like your own organization. Some suppliers may use third-party auditors to demonstrate compliance, but for complete transparency it's most effective to have your own standards and representatives.
The audit will work best if it's properly planned, focuses on any areas where previously there have been issues and is followed up thoroughly, so any existing problems are resolved and areas where problems might arise are identified.
3. Document Management
Any compliance process hinges on a clear and consistent document trail, but the hidden dangers of document management are not always evident. Shared network drives and lengthy exchanges of email can both generate confusion around paperwork. You might think that you're working on the latest version of a document, when actually it became buried in a chain of correspondence or in an obscure folder on a hard drive.
Good management requires all controlled documents to be kept in one location, so discrepancies don't arise. There must be a clear process involving review, update and approval of each document, so there's no ambiguity about its status, and you should work through online distribution only, rather than introduce error-prone printed copies.
4. Change Management
An important aspect of compliance involves collecting data from the market, identifying potential issues and responding to them by making changes. It's best practice for an organization to analyze customer feedback and take corrective action on any problems, but automation can make this process more efficient and responsive.
By filtering and prioritizing any adverse events, your business can quickly develop rules to target the most serious issues first. An effective post-market event tracking system helps embed a culture of continuous improvement throughout the entire timeline of producing and selling a product.
5. Reporting
Your organization's compliance management methods should generate clear, relevant reports using metrics that help drive quality improvement.
An effective, automated reporting system will show how problems were detected, corrected and then which decisions and improvements were enacted as a result. Your organization can build in objective controls, to determine where the risks are greatest and where things might be getting out of control.
A successful reporting system will collect data consistently across all areas of quality and safety that affect your organization, helping you manage change and effect continuous improvement.
6. Post-Market Feedback
It's one thing to collect data from customers. It's a more complicated challenge to use it effectively to identify compliance issues and improve how your organization operates. An automated system is the most efficient means to filter and categorize post-market data, so that weaknesses in your processes can be found and addressed. Feedback is an important tool that helps hone and perfect the compliance culture of an organization.
7. Gap Analysis
Analyzing the gap between how your organization expects to perform and how it actually performs will help to find areas of risk within your organization, assess which things are working well and determine where change is needed. The process will be most effective if it's integrated with other compliance management methods, for instance existing controls or audit questions and assessing risk across different areas of the business.
Compliance and Continuous Improvement
With close attention to each of these compliance management methods, you can build a culture of compliance and a drive toward continuous improvement that underpins all your organization's activities.
Takeaways:
Strong leadership is key to building a compliance culture across an organization.
Effective auditing of your organization and your suppliers helps foster continuous improvement.
Your compliance processes should generation clear reporting, with metrics that show how problems are spotted and remedied.
Automation helps ensure that important quality checks are consistent and objective and you get the reports you need.
Measuring how your organization expects to perform against how it actually performs, will identify areas of risk.
Make sure that quality is maintained across your organization by mastering key compliance management methods. Download our free eGuide now The Quality and Compliance Management Handbook: Supporting a Quality Culture Across Your Business