6 Signs You're Prepared for FSMA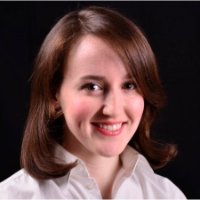 As the Food Safety Modernization Act (FSMA) continues the long march to implementation, several rules have been finalized and industry leaders are looking to ensure compliance.
How can you tell if you're prepared? Here are 6 signs.
1. You Have a Supplier Management Program
One of the finalized rules, the Foreign Supplier Verification Program (FSVP), has received a lot of attention. This means manufacturers will have to take steps to reduce hazards associated with third-party suppliers.
You can get ahead of this with an effective Supplier Management system. This means:
2. You Take a Risk-Based Approach
A central part of FSMA is risk-based thinking, both in terms of supplier quality and preventive controls. While focusing Risk Assessment efforts on these areas will go a long way toward protecting food safety, many companies discover that applying risk to all their processes improves performance on a broader scale.
For example, when it comes to pending corrective action items, shouldn't you focus on high-risk items first? Or when nonconforming materials trigger a change management request, shouldn't risk influence your decision on how to execute that change?
Risk is quickly becoming the universal language of compliance, which is why leading FDA regulatory compliance solutions make it easy to incorporate risk into all of your decisions.
3. Your Process Prevents Problems
Some businesses don't emphasize preventing problems—instead, they spend their time pushing out as much product as possible and just reacting to issues as they arise. In food manufacturing, this is more than a bad idea—it's downright dangerous.
With FSMA, we're seeing for the first time how the FDA is shifting away from just responding to outbreaks, instead focusing on preventing them altogether. This gives key insight into what's to come, and it's likely we'll see the agency holding more companies accountable for prevention.
How can you ensure preventive controls are up to the task?
4. You Have an Effective Corrective Action System
New FSMA rules require companies to have a plan for corrective actions. To be truly effective, evaluate whether your Corrective Action system meets the following:
An effective Corrective Action system is one of the most important parts of FSMA compliance—make sure you get it right.
5. Your Employees Are Fully Trained
You can have a rock-star food safety program, the latest production equipment and an amazing product. But at the end of the day, if team members don't have the appropriate employee training, all of that won't mean a thing.
That's why it's so important to have automated Employee Training software. It's what guarantees you that everyone can perform their job safely and in a way that produces consistent, high quality products.
Look for employee training tools integrated within the FSMS. For example, updates to key job procedures can trigger the need for new training requirements, as can change management requests. Whether it's for corrective action, document control or change management, being able to automatically assign training is crucial.
6. You Automate FDA Regulatory Compliance
Keeping up with changing industry regulations is difficult, which is why leading food manufacturers use automated compliance software to stay up-to-date.
The road to FSMA implementation is far from over, and we could still see changes to rules, timelines and exemptions. Using an automated system to track Legislative and Regulatory Requirements reduces a lot of the guesswork, keeping you in compliance and promoting long-term success.
OnDemand Webinar: How to Prepare For the FSVP Rule