6 Key Opportunities for Integrating Quality Management Data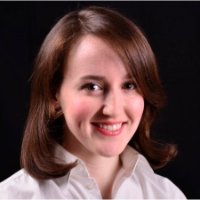 Some of the most useful apps are ones that integrate information
so you can easily access it in one place. Automatic photo backups to the cloud, integrated bank, 401k and budget tracking, apps that centralize and secure the zillions of passwords created daily—they take just a few minutes to set up, but these apps save hours of time and allow us to better manage our lives.
In the quality world, there are just as many opportunities to bring data together to make your professional life easier.
This post looks at 6 key systems to integrate to streamline the quality process and reduce the time spent collecting data.
1. Quality Management System (QMS)
An enterprise-level Quality Management System (QMS) reduces administrative overhead and shrinks your IT footprint by bringing together inherently related quality management applications that often exist in separate silos.
Just a few of the systems that an integrated QMS can replace include:
Document Control software.
Adverse Event management tools.
Employee Training tracking software.
Risk Management applications.
Supplier Management tools.
When siloed into separate systems, these point solutions don't always talk to each other easily, so you spend a lot of time jumping manually from one system to another. And if these systems don't actually make work easier, people just avoid using them because it seems like meaningless busy work.
On the other hand, if you have a QMS that brings together all the tools people need in one place and automates the process, people are much more likely to use the system.
2. Customer Relationship Management (CRM)
The quality philosophy focuses squarely on improving customer satisfaction, and integrating customer data into the QMS helps you ensure that goal stays top of mind.
An integrated QMS is capable of:
Pulling data from the Customer Relationship Management (CRM) record.
Pushing related information like complaint details to the customer's profile.
Helping you automate and track the disposition of customer issues related to product quality.
3. Manufacturing Execution System (MES)
Connecting your QMS to the Manufacturing Execution System (MES) gives you real-time information from the production floor, providing enhanced visibility so you can adapt to changes quickly and easily.
Areas where integrating your MES with your QMS can be helpful include:
Setting automated alerts for when product is ready for inspection.
Centralizing documentation of data, processes and results of the manufacturing process, an important consideration for regulated industries like life sciences or food and beverage.
Pinpointing problems and identifying trends in the production process by linking MES and other quality data like calibration and maintenance info.
4. Enterprise Resource Planning (ERP)
By integrating your Enterprise Resource Planning (ERP) system with you QMS, you can create a seamless link between quality and other areas of the organization such as:
Sales: Up-to-date information on orders, scheduling and shipping allows you to keep leaner inventories, minimizing the cost of storing excess inventory onsite.
Asset management: Centralized reports on maintenance and calibration activities help leaders manage equipment and assets more effectively.
Risk management and compliance: QMS data that incorporates risk can help companies make more informed decisions, even if the people looking at the data aren't quality specialists.
5. Human Resources
A big part of ensuring quality in the manufacturing environment has to do with people, which is why employee training is so important to the quality management process.
Pulling and pushing data between the QMS and human resources (HR) data systems is especially useful in this context, allowing you to:
View employee records to see who needs required training courses.
Pull information from employee directories to assign training.
Integrate learning management system data with post-training tracking assessments to ensure competence and analyze training effectiveness.
6. EHS Management System
Quality management and EHS professionals tend to stick to themselves, but the truth is, quality is safety (and vice versa). Because of this inherent link, as well as the push in recent years from IT to consolidate systems, many market leaders are moving towards integrated Quality, Environmental Health & Safety (QEHS) Systems.
Even if you're not necessarily sharing data on a daily basis, the fact is a corrective action is a corrective action, whether it's done by a quality or EHS person. A single-platform QEHS system lets you standardize processes across the organization, from document control to audit processes to adverse event management.
At the end of the day, getting the most from your quality management data requires more than just looking inside your own silo. It requires you to take that data out of its box, using it to draw connections to larger processes in a way that moves the entire organization forward. Integrating the data is just the first step.