6 Elements of a Thriving Safety Ecosystem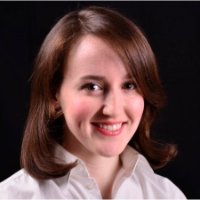 When you're lookin
g at safety problems like a rising incidence rate, there's a tendency to focus efforts on one area, whether it's employee training, overdue corrective action requests or a specific high-risk process.
And while these are undoubtedly important elements to consider, the truth is that workplace safety is actually an ecosystem of interconnected processes. When one piece isn't running optimally, it has a ripple effect on all other areas.
This post will give an overview of 6 critical elements of your Environmental, Health and Safety (EHS) ecosystem and the relationships between them.
1. Document Control
Document control is the first step in the plan-do-check-act process. It's the foundation of your entire safety program.
Your Document Control system should be closely tied to other processes within your EHS Management System like:
Employee Training: It's critical to link changes in policies or processes to employee training requirements.
Change Management: Major changes need to be recorded in official documentation.
Audits: Your Document Control system acts a key reference point in the audit process, allowing you to verify that you did what you planned.
2. Employee Training
Human behavior is one of the most difficult variables to control within the safety process, and it's why employee training is such a critical part of the EHS Management System.
It would be hard to overstate the role of employee training in safety, since it touches everything from change management to regulatory compliance, risk management and corrective action. Integrated EHS Software provides a key advantage in that you can access the Employee Training tracking system from any of these applications as needed.
3. Change Management
Whenever there are key changes to people, processes or equipment, those changes need to be managed in a strategic way. Change management involves other processes like updating employee training requirements and analyzing risk associated with various courses of action.
4. Incident Reporting
How companies manage safety incidents is a pretty clear indicator of their safety record as a whole. Many times, it comes down to effectively linking incidents to other key functions like:
Corrective Action, a key capability for investigating incidents and preventing recurrence.
Audit Management systems, which generate findings that lead to corrective action.
Risk Management tools that help safety managers filter out and prioritize high-risk incidents, as well as verify that the corrective action was effective.
5. Audits
Audits represent a critical checkpoint to ensure you are implementing your safety process as outlined in your plans and documents. Effective audit management requires an ability to trigger many other elements of the EHS System discussed here, including:
Accessing records in the Document Control system.
Performing Risk Assessments to flag high-risk noncompliances.
Launching corrective actions from the audit record so identified risks don't go unmanaged.
6. Risk Management
Risk management is really the entire goal of the safety process, and arguably the most important element. It's also the element companies get wrong the most, thinking that risk assessment is the same as risk management.
Key processes in the EHS ecosystem that are closely linked with Risk Management include:
Change Management: Any change needs to be considered within the context of risk.
Corrective Action Tracking: When you have many corrective actions competing for your attention, including risk as a variable helps you filter out where it's most important to focus your efforts and resources.
Regulatory Compliance: Similar to corrective action tracking, a compliance analysis may reveal a number of requirements where your company needs to implement controls. Adding the dimension of risk to the analysis helps you prioritize which ones to focus on first.
EHS management involves a lot of moving parts, simply by nature of the fact that safety processes are so interconnected. A thriving safety ecosystem involves healthy relationships between all the elements discussed here, where each process triggers activity in other areas as part of a continuous improvement cycle. Once you can integrate these processes as a whole, you'll be on the road to better overall safety performance.