6 Critical Audit Capabilities in Aviation Safety Management Systems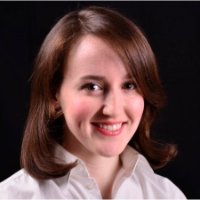 The word audit is enough to make some people cringe, and not just because it conjures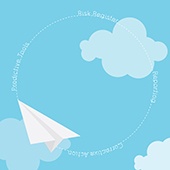 images of the IRS knocking on your door. Even in the safety world, audits are often seen as a huge drag due the massive amount of work involved.
But the fact is, audits are a critical part of the aviation safety process, acting as the critical "check" step in the classic plan-do-check-act cycle. Fortunately, the right tools can transform the audit process from mind-numbing drudgery to a well-oiled system that drives meaningful safety improvements.
Let's look at some of the most important audit capabilities in the aviation safety management system (SMS) to help you get there.
1. Automated Scheduling and Assignments
Managing the audit plan itself can be complicated, with various parties owning related documents and a number of individuals involved in preparing for and conducting the audits.
Automation makes it easier to stick to your plan, minimizing scheduling delays while making checklists and documents available to the appropriate individuals.
2. Mobile Audits
In today's tech-enabled world, the last thing you want is to conduct audits on a clipboard. Printing out checklists, searching for information, then having to go back to your desk and manually enter the findings? No thank you.
Instead, you want a mobile SMS platform that lets you use any application from a smartphone or tablet, including Audit Management Software. Mobile audit software now lets you:
Download checklists ahead of time in case you don't have WiFi while you're performing the audit.
Upload photos to the audit record, saving time while improving details captured.
Automatically sync findings once you have internet connectivity again.
3. Risk Assessment
Safety audits generate large numbers of findings, which is why it's so important to have a way to spot what's important. Risk is an essential data dimension to evaluate for any audit noncompliance, helping you prioritize follow-up and ensuring critical problems don't get put on the back burner.
4. Integration with Corrective Action
You should be able to automatically launch corrective actions from the Audits application, creating an inherent link between noncompliances and steps taken to correct them.
Using an integrated system instead of a separate point solution lets you:
Verify that high-risk noncompliances are linked with a corrective action so that nothing falls through the cracks.
Automatically route requests through the entire corrective action process.
Quickly and easily track audit follow-up, with total transparency on where the corrective action request is in the process.
Access the full compliance history of an event or finding with a single click.
5. Streamlined Sharing
Instead of having to manually distribute findings, you should be able to easily distribute your audit report as a PDF. This saves time on your end while helping the rest of the organization benefit from lessons learned during the audit.
6. Flexible Meeting
Having a flexible SMS platform is critical to getting the most out of your audits. You want a system you can use to automate the process you've fine-tuned, not one that makes you adapt your process to the software.
Critical capabilities here include:
Total integration: Your SMS should tie together all safety functions, including things like corrective action, document control and risk management. You should also be able to pull and push data to other business data systems such as human resources and finance as needed.
Custom workflows: Within the SMS, look for the capability to design your own unique workflows aligned with your internal processes. For example, you can set up your SMS to automatically route corrective action requests through specified individuals at different stages, or standardize processes for incident reporting across all departments.
Usability: Unless your SMS is intuitive and easy to use, your people won't choose to use it. Customizing the SMS to reflect company colors and logos helps, as does having a flexible platform that allows you to create automated processes that match up with the reality of how your organization operates.
Using technology to make audits easier and more effective is an important step towards improving the results of your safety audits. Because once you eliminate the paper-shuffling associated with traditional audits, you can focus instead on how to achieve the improvements at the heart of the audit process.