6 Applications to Keep Your FSMS Running Smoothly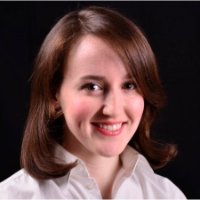 Last week was a little bit crazy for me, with multiple projects, opportunities and new ideas competing for my attention. By the end of the week, my desk was strewn with scraps of paper with little lists on it, and, unfortunately, I hadn't completed my to-do list. The result? I had to work over the weekend (insert sad trombone sound).
As I put together my plan for this week, the problem hit me. I hadn't taken full advantage of the tools and systems I normally use to keep my work week running smoothly—tools like Evernote to consolidate lists and ideas, Focus @ Will to increase concentration while listening to music and my daily meditation routine to get me started on the right foot.
If you use an automated Food Safety Management System (FSMS), you may not realize all the different applications that could help your facility run more smoothly.
Let's take a look at which ones help you get more done while ensuring you're producing safe, high quality food products.
1. Change Management
Executing change smoothly and at minimal cost can be difficult. Change Management software makes it easier by allowing you to:
Assign action plans to individuals, groups or roles
Automate review and approval steps
Track the status of your action plan from start to finish
And when your Change Management software links with other tools like Document Control and Employee Training, you can be sure all changes are propagated to the appropriate documents and that employees are trained up with the new changes.
2. Corrective and Preventive Actions (CAPA)
If you don't want to run around putting out fires all day, an effective Corrective Action system is a must. Because of all the steps involved—reviewing the request, conducting root cause analysis, taking action and verifying it was done—it only makes sense to automate this. Being able to filter Corrective Actions by risk also means you can easily find high priority items that need to be done first, rather than leaving it to whatever item was has the nearest due date.
3. Meeting Planning
Meeting Management applications can have a big impact on your team's effectiveness. How many meetings have you been to that were totally pointless because of crummy planning, or that veered totally off-track because there wasn't an established agenda?
Using an automated FSMS that integrates Meeting Management tools makes it easy to:
Pull up templates that include invite list, frequency, duration and agenda for different meeting types
Automatically schedule the meeting and notify invitees
Issue and track action items on your agenda
Automatically send out a PDF of minutes afterward
4. Customer Complaints & Feedback Tracking
Effectively managing feedback is crucial in the food and beverage industry. Some complaints call for a Corrective Action or process change, and you can't ensure that critical items aren't getting away from you if you track complaints manually.
Complaint Handling software lets you consolidate all data around customer complaints in one place, also allowing you to integrate the record with external systems like Customer Relationship Management (CRM) software.
5. Audit Management
From planning to scheduling to updating the FSMS, Audits can easily take up a huge chunk of time. Audit Management applications streamline the process quite a bit, also ensuring any issues uncovered receive appropriate follow-up.
Ways Audit Management tools help keep the FSMS running smoothly include:
Giving you out-of-the-box checklists, with the ability to create your own custom questions and checklists
Automatically scheduling audits and notifying responsible parties
Letting you conduct mobile audits faster using a tablet
6. Calibration and Maintenance Tracking
Sometimes Calibration and Maintenance is put on the back burner when you've got a lot of other things on your plate, but letting it happen seriously compromises operational capacity when unexpected issues arise. The FSMS eliminates this problem, automatically scheduling calibration and maintenance activities and giving you a central place to track results.
Keeping the FSMS running smoothly isn't difficult unless you make it that way. If you leverage all the tools available to you, your system will actually do a lot of the heavy lifting for you.