5 Ways You May Be Unintentionally Sabotaging Safety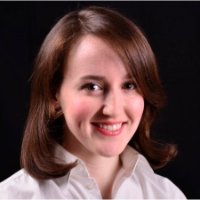 They say hindsight is 20/20, but that clarity of vision sure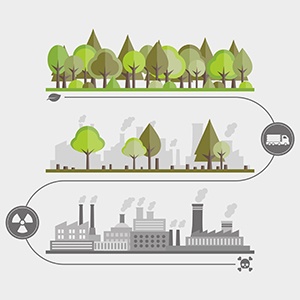 is frustrating when you find out your past efforts were counterproductive to your goals. Like when you have a puppy, and you realize that adorable pawing gesture isn't so cute when your pup grows into a seventy-pound dog.
The same is true in workplace safety, where people get so accustomed to their routines that they don't realize when they're undermining their larger goals. To help give you some fresh perspective, this post discusses 5 common ways you may be unintentionally sabotaging safety.
1. Sending the Wrong Message
Safe behavior is a function of workplace culture, something that can be hard to measure and difficult to change. One thing's for certain, though—a culture of safety starts at the top, and many managers don't realize how their actions, attitudes and words send the wrong message.
A few common problems come to mind here:
Sending mixed signals. Saying things like, "Safety comes first, but we really need to make this (deadline, production target, etc)." The word "but" implies everything you said before it isn't true.
Not demonstrating buy-in. How many walk-throughs do you do each month, quarter or year? What about safety meetings? How timely are your investigations and corrective actions for reported incidents? Being present, engaged and responsive is crucial.
Focusing on the wrong goals. Emphasizing perfection over improvement encourages people to underreport safety incidents and hide problems during audits and inspections. Make continuous improvement the goal to get problems out in the open.
2. Not Collecting Enough Data
Making progress on safety goals requires visibility into all the hazards and risks that impact the organization. Unfortunately, many organizations don't fully leverage the data available to them, causing them to miss important opportunities for improvement.
Integrated EHS Management Systems include a robust suite of tools to help you capture more data and gain actionable insights. Ways to improve your reporting processes include:
Mandatory near-miss reporting. Instead of just focusing on accidents and recordable injuries, collecting and analyzing near-miss data helps you find patterns and trends that signal looming incidents. Discovering these patterns and breaking the cycle can prevent incidents from occurring.
Tracking leading rather than lagging indicators. Too many companies only look at lagging indicators like lost workdays and workers compensation costs. Leading indicators like audit findings followed up and resolved on time, the number of types of hazards reported, and employee sentiment survey results are predictive tools that help identify and prevent problems.
Risk assessment and treatment. If you're not assessing and responding to risks, you're missing the big picture. Utilizing Risk Management tools within an integrated EHS Management System gives you a way to prioritize problems, identify hazards, assess risk and implement controls to reduce risks to acceptable levels.
3. Outdated Training
Training needs to be more than just another box to check during onboarding. This kind of one-and-done approach means employees aren't getting needed updates, also allowing them to become ingrained in routine.
Instead, your employee training program should be dynamic and ongoing. EHS Management Systems make it easy to automatically launch new requirements whenever:
Change management initiatives involve critical process, facility or equipment changes that people need to be aware of.
Corrective action and root cause analysis reveal gaps in training.
Key documents are revised, such as your emergency response plan (ERP) or job safety analysis (JSA).
4. Dusty Documentation
If you don't regularly update your key documents, it's a pretty sure sign you're not as engaged as you should be in the safety process. Make sure you're utilizing your Document Control system to automate reviews and revisions of key documents like policies standards, guidelines and procedures.
5. Poor Communication
It's generally true that people can be really good at their job without being good communicators. Some key areas of communication where managers can often improve are:
Giving feedback. Learn how to give good feedback to help people understand what you need and motivate them to change their behavior.
Taking feedback. A good boss also solicits feedback from employees on a regular basis, making it clear you're genuinely interested in your teammate's viewpoint.
Having a positive attitude. If you're the type of person who flies off the handle when you see someone making a mistake, you'll have a hard time getting your message across.
You can have all the policies, processes and systems in place to support a culture of safety, but if you're missing any of these elements, you may be sabotaging your hard work. Commit to looking at things in a new way, and you just might find new ways to improve your results.