5 Ways to Get More from Your Quality Management System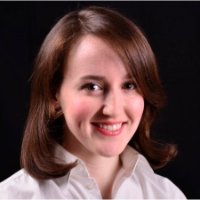 I'm an iPhone user, and it seems like I'm constantly discovering new and useful ways to use my phone. Like when the remote for my Roku streaming device was acting up, and I discovered an app that turned my iPhone into a remote. Or, on a recent road trip when I figured out how to use my iPhone as a WiFi hotspot for Internet access on my laptop and iPad.
The same is probably true for a lot of quality managers. Sure, you're used to working the core capabilities of your Quality Management System (QMS), with tools like Corrective Action, Change Management, Employee Training and Document Control. But there are probably some very useful functions you're not taking advantage of.
To help you leverage its full power, we've put together this list of 5 ways to get more from your QMS.
1. Delegate Your Work
This is one capability that sometimes gets overlooked. Instead of letting all those emails and tasks pile up while employees are out on vacation, you can set delegation rules to send assignments to coworkers. Some examples where you can leverage delegation utilities include:
Corrective action requests

Project tasks and assignments

Calibration and maintenance responsibilities
Delegating work is critical to keeping things moving forward and preventing delays when key people are out of the office.
2. Make More Risk-Based Decisions
Depending on the QMS, you may be able to apply risk assessment to more areas of the quality process than you think. Rather than just using risk to inform planning activities, a fully integrated QMS lets you assign risk to complaints, corrective action requests, audit findings, calibration results and more. In fact, you may be able drag and drop templates like risk matrices, decision trees and bowtie diagrams into any module across the board.
3. Hold More Productive Meetings
I'll just come out and say it: meetings can be the worst. They're often unfocused, take longer than they should, and can easily go off-track (like a 30-minute discussion on whether to continue supplying paper cups at the water cooler). While meetings are a necessary evil, there are a few ways you can leverage the QMS to minimize wasted time and maximize the results of your meetings:
Create templates for different types of meetings that include invite list, duration, frequency and agenda.

Issue and track action items identified for each agenda item, linking action items to investigations that automatically pull in meeting data.

Send out automatic email notifications for scheduling, cancellations, action items and meeting results.
Ultimately, proper planning and follow-up are key to avoiding meeting productivity issues.
4. Complete Projects Faster
Even if you already use Project Control tools within the QMS, it's possible you're not using them to the fullest. Helpful capabilities you might be missing include:
Creating custom templates (or using out-of-the-box templates like Advanced Product Quality Planning (APQP), Production Part Approval Process (PPAP) or Six Sigma) so you don't have to start from scratch every time.

Adding attachments, photos, cost and effort needed to tasks.

Linking Employee Training software to track training for individual tasks, which can themselves be converted into training requirements.
5. Create More Insightful Reports
Reporting is a big part of the quality manager's role, but it's easy to get stuck in a rut when looking at the same types of reports. Unfortunately, this might mean you're missing out on key insights driving quality in different areas of the organization.
For instance, instead of waiting for monthly or quarterly meetings to analyze compliance data, you can set up custom dashboard trackers that let you monitor what's going on as it happens. You can even set automatic notifications for when threshold parameters are exceeded, helping you respond to issues as they happen— or before.
Another example would be viewing corrective action reports. Instead of just looking at these by location or department, you can also drill down and analyze them by role or time period. The result? You might identify areas where your employee training program needs improvement.
When you use any tool daily, there's a tendency to fall back on familiar patterns and habits. But take a closer look at the full spectrum of the system's capabilities, and you just might find some really handy functions that make your job easier and deliver better quality results.

Video: What to Look For When Selecting a Quality Management Software Solution