5 Ways Cloud-Based QMS Software Can Help with Task Management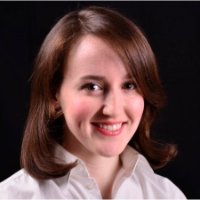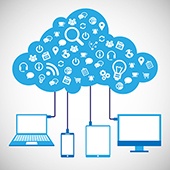 If you've watched the hit satire Portlandia, you might remember a sketch where Fred Armisen is frantically switching back and forth between reading funny blogs, answering text messages, checking email and updating his Netflix queue.
His friend, Carrie Brownstein, tries to help him overcome this endless hamster wheel of distractions. Suddenly, they're speaking telepathically via "Mind-Fi," which she says is like WiFi for thoughts and will let Fred put down his devices (until an ad interrupts them and makes his brain melt down).
Quality managers often have similar problems, jumping from one system to another, sifting through spreadsheets and checking off audit questions until they can barely see their larger quality goals.
With that in mind, let's look at 5 ways cloud-based Quality Management System (QMS) software can help streamline your work through more efficient task management.
1. Customized Workflows
One of the most important ways a QMS helps with task management is with customized workflows to automate a wide range of processes. Rather than having to personally move problems and tasks through each step of a given process, you can set up rules to automate different types of:
Corrective and preventive actions.
Document revisions and approvals.
Customer complaint handling.
Incident reporting and investigation.
Nonconforming material investigation and disposition.
2. More Efficient Email
According to the McKinsey Global Institute, the average worker spends 13 hours each week on email. Depending on whom you ask, that number could even be a conservative estimate.
A cloud-based QMS helps with email-related tasks by eliminating much of the back-and-forth communication that's hard to track on email threads, keeping it instead in the QMS. It also automates email notifications for assignments and tasks, so supervisors don't have to send them.
3. Escalation Management
Part of the quality manager's job is ensuring that tasks are completed in a timely manner. Whether it's making sure that employees complete required trainings, checking up on a maintenance request or verifying that a corrective action is complete, letting things slide is a recipe for quality problems.
With a manual system, these tasks could eat up a significant portion of your week, without much to show for it in terms of visibility or results. In contrast to an inefficient manual or siloed point solution, integrated QMS software helps you streamline this type of follow-up by:
Allowing you to create business rules for when items get escalated to a supervisor.
Sending out email notifications to the right person at the right time.
Allowing you to quickly pull up the compliance history and related processes that overdue requests could impact.
4. Integration of Key Quality Functions
Many companies use a mix of manual processes and standalone point solutions to run different aspects of their quality program. For example, your system might include separate software tools or spreadsheets for tracking corrective actions, employee training, audit checklists and complaints.
This type of setup leads to a number of inefficiencies, making it difficult to link tasks that relate to one another among these tools. When integrated within a single QMS, however, you can:
Launch corrective actions directly from audit findings or customer complaints.
Update checklists for future audits with a few clicks, rather than having to recall and replace paper checklists.
Track and monitor the outcome of individual complaints or noncompliance findings without having to search down files or wait for email replies.
These are just a few examples of how integration streamlines task management. In reality, an integrated QMS creates these essential connections between dozens of module types.
5. Prioritization by Risk
Last, but not least, a cloud-based QMS helps streamline task management by allowing you to prioritize action by risk. On any given day, the average safety manager likely faces a laundry list of to-do items and tasks for follow-up. Where do you start? If you said at the top of the list, you're wrong—and this is exactly how high-risk issues eventually become systemic problems.
Instead, you should use risk as your guidepost for prioritizing your work, whether it's addressing overdue corrective action requests, regulatory compliance gaps or customer complaints.
Task management may seem like a small issue in a sea of competing priorities. But the truth is, streamlining task management is something that can help you do everything else better, not least of all being able to focus on your bigger quality goals.