5 Ways an EHS Management System Drives Value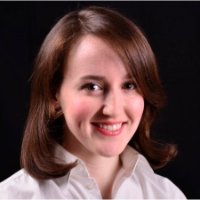 The number of companies certified to ISO 14001 for Environmental Management Systems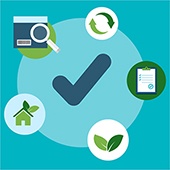 increased 14 percent in the U.S. in 2014, also showing strong growth in China. The increasing prevalence of these systems underscores the value companies derive from them.
In this post, we'll look at 5 key ways that an EHS Management System can drive value in your company.
1. Fewer Injuries And Illnesses
Every year, millions of U.S. workers experience a serious job-related injury or illness. Workers' compensation costs cost employers $1 billion every week, with the average injury costing companies a full $42,000.
An EHS Management System has the potential to deliver millions in savings through the avoidance of workplace injuries, helping companies:
Standardize safety processes across the enterprise.
Analyze the underlying causes of incidents to prevent recurrence.
Track corrective actions to ensure high-risk items receive priority attention.
2. Lower Turnover and Increased Loyalty
More than just the direct costs associated with workplace injuries, workplace safety has a big influence on employee morale, job satisfaction and staff turnover. As you would imagine, companies with strong safety performance have, on the whole, more satisfied employees.
What's more, increased turnover has a negative impact on safety performance, as more errors are likely to happen when you have a higher proportion of new employees. Opinions vary as to the true cost of employee turnover, but it's generally thought to be in the tens of thousands of dollars for a single mid-level employee.
3. Fewer Regulatory Fines And Penalties
OSHA collected more than $143 million from companies in 2014, and as of this year the agency has the discretion to increase penalty amounts for individual violations by as much as 80 percent.
An EHS Management System helps you continuously reduce your regulatory exposure, allowing you to:
Consolidate all regulatory and legislative requirements that apply to your company.
Link requirements with existing controls to identify high-risk gaps.
Get automatic updates when applicable regulations change.
4. Reduced Risk
When you look at companies struggling with safety, these tend to be the ones who focus mainly on compliance. Compared to these reactive organizations, proactive companies are those that go beyond compliance, adopting risk as a universal yardstick for making decisions.
An EHS Management system provides integrated Risk Management applications, making it easy to:
Identify and track leading indicators that predict where problems are most likely to occur.
Centralize all incidents and near-misses in a single place and ensure they receive appropriate follow-up.
Leverage tools like the risk matrix, decision trees and bowtie analysis to incorporate risk as a factor in any decision.
5. Better Financial Performance
Better safety management is proven to deliver better financial performance, and not just because it leads to fewer regulatory costs. An EHS Management System includes financial benefits such as:
Cost savings: Companies that track their environmental performance are better able to use resources efficiently, reducing material inputs, energy usage and waste.
Increased profits: EHS management certifications like ISO 14001 and ISO 15001 help companies access new clients and increase market share. Studies show strong EHS performers outdo their competitors by a factor of 3 when comparing financial returns.
While EHS Software offers many benefits, the value companies achieve from these systems can vary widely. Many IT departments are consolidating software systems to reduce overhead, questioning the use of point solutions that sacrifice flexibility for specialized functions of limited value.
In the end, it's critical to gauge the true benefit of these bells and whistles, asking whether the system adapts to your process so you can refine it moving forward. Continuous improvement is the goal—a flexible platform is what helps you get there.