5 Tips for Total Quality Management in Life Sciences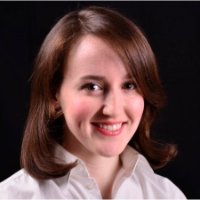 From medical devices to cancer drugs to ad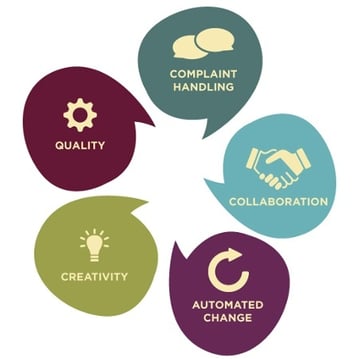 vanced diagnostic technologies, there's intense demand for product innovation in life sciences. In an industry that sees companies come and go all the time, the ability to bring better products to market—and faster—plays a major role in a company's ultimate success or failure.
What are the essential elements of success? This post looks at 5 must-haves to support better product innovation.
1. Creative Space
Whether you're an innovator who designs new products or the person who brings them to life, the brain needs creative space to function at its best.
By creative space, I'm talking about the ability to focus on strategic goals, instead of being distracted by issues that pop up along the way. Yes, they may be urgent, they may even be important. But if you're constantly putting out fires, you don't have time to pursue larger goals. Even worse, your mind becomes too cluttered with problems to truly visualize solutions.
Breaking out of reaction mode means taking a step back and looking at your Quality Management System (QMS). Are you constantly dealing with equipment problems, or does the QMS automatically schedule and report on calibration activities and costs?
Using an automated QMS increases your production capacity by leveraging technology take care of the loose ends. This is an essential element in giving you the headspace needed to unleash your creative and strategic potential.
2. Quality Focus
Without an organization-wide quality focus, your groundbreaking innovation could be detrimental in the long run. That's because it only takes one mistake to ruin a reputation, highlighting why it's critically important to place quality at the center of your processes.
Multiple responsibilities fall under the quality umbrella, including Employee Training, regulatory compliance and more. The only way to ensure all of these meet your quality objectives is to bring them all together with an integrated QMS.
3. Swift Complaint Handling
Today's market is more consumer-driven than ever before, and the internet's broad reach means quickly losing credibility if you don't have an effective Complaint Handling strategy.
If you're having trouble sifting through and prioritizing complaints, there could be critical items that don't receive attention until it's too late. Ideally, your QMS should solve the problem for you, letting assign risk to complaints so you can filter out high-risk issues that need attention ASAP.
You also want your Complaint Handling software to be tied to your Corrective Action Software and Change Management systems, allowing you to immediately launch fixes and incorporate post-market feedback to produce a better, stronger product.
4. Automated Change Management
Executing change quickly and at minimal cost is at the heart of agile product innovation. However, change requires multiple processes and individuals, and it always presents a certain level of risk.
Again, a well-designed QMS is key, helping define your Change Management strategy, plan your design and execute it smoothly with minimal waste and without sacrificing quality. Capabilities to look for include:
Quantitative Risk Management tools like decision trees and risk matrices to help you evaluate the impact of proposed changes.
Action plans that allow you to assign responsibilities to individuals, groups or roles, plus automated routing to eliminate back-and-forth.
5. Multi-Level Collaboration
The final element in better product innovation is creating a collaborative environment. Any scientist will tell you, collaboration is the key to achieving synergy that leads to big breakthroughs.
On a basic level, it's important your quality team can easily communicate, whether it's pushing forward a Corrective Action request, planning more effective Meetings or executing comprehensive Audit Management Software.
Creativity, quality, feedback, change and collaboration—nail down these core elements in a systematic, repeatable way, and you're on the right path toward meeting consumer needs. Not only that, it will help shrink your time to market, keeping you one step ahead of the competition.