5 Signs You're Not Getting the Most Out of Your Compliance Management System (And What to Do About It)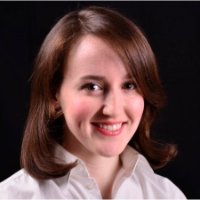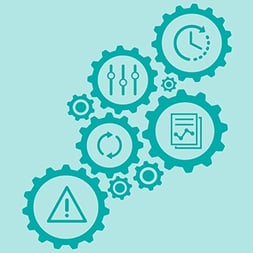 If you've implemented an enterprise compliance management system within your organization, chances are the process involved a lot of time and resources.
So, to ensure that you're leveraging its full capabilities, we've put together a list of 5 signs you may not be using your compliance management system to its full potential (plus what you can do to fix the problem).

1. You've Got Regulatory Issues
Locking horns with regulatory agencies is a way of life for many companies. So while it may seem obvious, ongoing regulatory problems are a clear sign you're not fully leveraging your compliance management system. After all, the whole point of such a system is to keep you compliant, especially with Legislative and Regulatory Requirements.
The key steps you need to take to reduce regulatory issues are:
Link each requirement to an existing control

Identify any gaps and assess the risk level of each

Assign corrective actions where needed to eliminate high-risk gaps
2. You Have Repeat Mistakes
Mistakes are one thing (we're all human), but repeat mistakes? It's a sign you're not learning from them, and that you're not effectively using the compliance management system to drive improvement.
How can you avoid rising incident rates, customer complaints and other adverse events? The key lies in effectively prioritizing Corrective and Preventive Actions (CAPAs) tied to these events. Many companies simply view CAPAs by what's due today, rather than asking which is actually the most important. Instead, you should quantify the risk associated with each CAPA and sort open requests according to risk level. This is crucial to finding that needle in the haystack, so you're not just blindly allowing high-risk problems to fester.
3. You're Still Using Spreadsheets
While you might not be able to get away from spreadsheets completely, it's just not efficient to rely on Excel for compliance reporting. Your compliance management system is built to generate cohesive insights from massive amounts of data with just a few clicks, which saves you the hassle of compiling this information manually.
There are several ways you can use centralized reporting capabilities to improve your reporting processes:
Create saved searches for information you regularly need to access

Make report templates that the system feeds with live data, whether it's a gauge on your portal dashboard, a weekly report that gets emailed out automatically or a quick printout for a last-minute meeting

Set automatic alerts that let you know when adverse events happen, or even before, by defining thresholds for key parameters
4. You're Behind Schedule
Whether it's equipment maintenance schedules, employee training requirements or your annual audit plan, there's no excuse for being behind schedule if you're using an automated compliance management system. If you find you're constantly playing catch-up, it's a good sign you're not leveraging the system's automated capabilities.
First, you need to make sure you're using the system to set defined frequencies and expected timelines for key processes, events or requests. Second, you need a way to ensure those deadlines stay on track, and the way to do that is with escalation and delegation tools.
Escalation rules allow you to send overdue items higher up the chain, so that person can investigate why that particular action item hasn't been completed. Leveraging delegation rules are also important, allowing you to route work to other individuals when key personnel aren't in the office.
5. It's Not Integrated With The Business
Supplier data, customer data, product data—every aspect of the business impacts compliance. Breaking down these traditional information silos offers many business benefits, like eliminating duplicate data (and resulting mistakes) and minimizing the risk associated with new product releases.
Of course, the ability to integrate compliance with areas like Enterprise Resource Planning (ERP), Laboratory Information Management Systems (LIMS) and customer or supplier records is more about basic functionality than how you use a software system.
Just know that if you're using a standalone compliance solution, you're only getting a fraction of the data you need to truly improve business performance. Ultimately, getting there requires a more fully functional system, one that ties together all of the processes, people and plans that drive your organization.

Guidebook: Selecting, Implementing and Using FDA Compliance Software Solutions