5 Safety Policies That Can Reduce Your Incidence Rate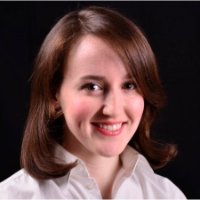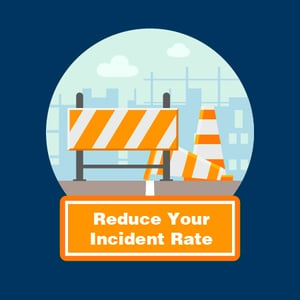 Trying to move the needle on incidence rates can sometimes feel like trying to squeeze blood from a turnip. You're tracking employee training, you have established corrective action procedures, you have regular safety meetings.
What else can you do to reduce illnesses and injuries? Here are 5 policies that can make a difference when it comes to reducing your incidence rate and improving safety performance.
1. Stop Work Authority
Stop Work Authority (SWA) means any employee can make anyone halt work immediately if they observe an unsafe condition or action. The key word here is "any," meaning there's no process—or person—too important to intervene on, whether it's a supervisor or a time-critical job.
And there's the problem. While many companies have SWA policies, surveys show a majority of workers won't actually speak up because they're afraid of getting blowback. So if you already have an SWA policy, you should probably ask whether your workers actually feel comfortable exercising that authority.
Some tips to ensure your SWA policy works:
Reiterate the importance of SWA in employee training, policy documentation and safety meetings. Include opportunities to practice exercising SWA respectfully.

Give full support to any employee who exercises SWA.

Follow any work stoppage with incident investigation to determine how to mitigate hazards.
2. Safe Driving Policies
According to OSHA, motor vehicle crashes cost employers $60 billion each year in medical costs, legal expenses and property damage. The average cost of a crash to an employer is $16,500, a number that jumps to $75,000 if there's an injury and $500,000 in the case of a fatality.
And yet, many companies don't enforce safe driving policies. What should these policies include?
No texting or talking on cell phones while driving. Employees should complete all calls while parked or pulled over.
Prohibition on hands-free devices. According to the National Safety Council, 80% of drivers believe hands-free devices are safer than handheld phones, while more than 30 studies have proven the brain remains distracted. and respectfully give feedback to change them. This is in contrast a punitive approach, which on
Defensive driving training. If your employees spend any time driving for work, it's important to integrate safe driving modules into your Employee Training program.
3. Behavior-Based Safety Training
Behavior-based safety is a proven approach for reducing the risk of safety incidents, applying the science of behavior to improving workplace safety. Within this context, employee training focuses on boosting employee observation and feedback skills so they can identify unsafe behaviorsly makes people defensive.
An automated EHS management system is a key technology enabler for behavior-based safety. Not only does it help you track training compliance, it also allows you to better capture safety observations and incident data, quantify the risk associated and verify control effectiveness.
4. Employee Ownership
To make real progress on incidence rates, every employee has to take ownership of the safety process. This is easier to do if people feel responsible for protecting their fellow teammates, because this makes them more likely to act safely and point out the unsafe behaviors of others.
Ways to get employees involved include:
Have employees plan and lead training sessions on specific topics.
Create employee-led safety committees. Keep things fresh by rotating focus topics, periodically changing members and allowing the committee to decide how to celebrate key milestones.
Implement a program of employee-led safety audits. Fresh eyes from those on the ground may help you uncover issues that were previously unnoticed.
5. Tracking Near-Misses
Some organizations don't track near-misses, instead focusing solely on investigating accidents. Relief is a natural first reaction to a close call, but not taking time to look closer means you're missing out on a key opportunity to prevent problems in the future.
Tracking near-misses within your Corrective Action system helps you get to the bottom of the problem so you can create new controls that quantifiably reduce risk. Experts have long known that improving safety requires monitoring not just lagging indicators like incidence rate, but also leading indicators like near-misses and observational data.
When we hear about workplace accidents, we tend to focus on the company's mistakes as a way of telling ourselves that it couldn't happen in our workplace. The reality is that small lapses can lead to big consequences, which is why every little bit you can reduce your incidence rate makes a difference. It's not just about the damage to your company—more importantly, it could save a life.
Driving EHS Performance with Technology