5 Processes Where Quality and EHS Convergence Makes Complete Sense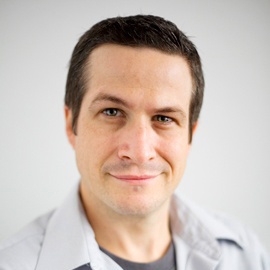 Quality and EHS convergence brings opportunities to streamline business processes and get a better view of compliance across the organization.
There are also many overlaps between the quality standards such as ISO 9001, ISO 14001 and EHS standards such as OHSAS 18001. As businesses look to find greater efficiencies by streamlining and integrating business processes, as well as get a better return on their IT investments, quality and EHS convergence makes sense.
Forward-looking businesses are already finding areas of commonality and synergies in their QMS and EHS processes and technologies. After all, the processes around managing quality incidents and corrective actions can also be applied to managing environmental impact or other sustainability issues involving people, product or assets.
Here are five processes that should be a high priority for businesses looking to release the efficiencies of a converged approach to quality and EHS:
Audits and Surveys
Automating the process of auditing and customer surveys across both QMS and EHS systems can be significantly more efficient. Audits and surveys can still be customized with ready-to-use checklists and questions to address the different requirements of particular standards. Another benefit of automation is that the auditing process segues neatly into Corrective Action (CAPA). Depending on the survey results, corrective action is initiated when needed, and the relevant information is automatically populated into the Corrective Action (CAPA) form.
CAPA (Corrective Action)
Corrective Action functionality can be used by both QMS and EHS systems to track the cause of any discrepancies and the action taken to prevent them reoccurring. Corrective Actions (CAPAs) can be launched for any event, quality or EHS, avoiding duplication if there is any overlap, and allowing all discrepancies to be visible and monitored together. Again, automation allows data to flow from other relevant functions into Corrective Action (CAPA) and others, such as risk assessment.
Risk Assessment
Managing risks efficiently is a high priority in every industry. By converging quality and EHS, data is cross-referenced, so risks are identified at different points in the process. Integration with the Corrective Action (CAPA) function filters critical and non-critical events so that high priorities can be corrected first.
Document Control
Convergence allows document lifecycles across both the EQMS (Enterprise Quality Management System) and EHS to be managed centrally. A repository holds all documents and the electronic distribution of released documents, and the Document Control function integrates with other functions such as Complaint Handling and Material Returns, and EHS functions such as Material Safety Data Sheet (MSDS) and Emergency Preparedness, to ensure each process in the system has the correct documentation.
Enterprise Reporting
One of the key benefits of quality and EHS convergence is that it offers a standard set of data that gives a more rounded view of compliance and risk across the business. It provides core business intelligence with combined reporting that monitors progress, measures results and manages change.
With visibility across all areas and a new layer of data that can be analyzed from different perspectives, for example by geography or product set, you'll be better placed to spot trends and issues earlier. It also provides a single source of truth on which to base business-critical decisions.
Quality and EHS convergence can save costs, reduce overheads, and enhance efficiency and decision-making. An integrated solution reduces the burden on IT and makes administration more manageable. At the same time, it improves reporting across two compliance disciplines that are critical to the business. This can allow for closer review, management and analysis that would be not have been possible before. By deploying processes in a standardized way – managing different types of risk but in the same way, within the same framework – you get the visibility and scalability you need as your business grows.
Takeaways:
The need to

make business processes more efficient and get better returns on IT investments are driving businesses to take a more holistic view of risk and compliance.

Quality and EHS convergence can exploit the synergies between overlapping standards while still meeting the specific requirements of each area.

There are five processes that can be prioritized to streamline business processes and enhance efficiency – audits and surveys, Corrective Action (CAPA), risk assessment, document control and enterprise reporting.

Integrating quality and EHS systems reduces management, administrative and IT overheads.

It also improves the visibility of risk and compliance across the business and provides better insight for business decisions.
Find out more about the synergies between EHS and quality management by downloading our free EHS handbook The Environmental, Health and Safety Management Handbook: Supporting a Quality Culture Across Your Business