5 Principles of Highly Effective Reputation Management in Life Sciences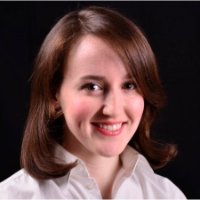 Reputation is ev
erything, with experts estimating up to half of a company's value being tied up in intangible assets. Make the right moves to protect your reputation, and you can build resiliency and durability to weather ever-changing market conditions.
Make the wrong move, however, and the damage to your reputation could shrink brand value and market share, which is why more than 50% of executives report reputation risk as a top concern.
In this post, we'll focus on 5 principles of highly effective reputation management in life sciences.
1. Manage Your Risks
The first step in protecting brand reputation is proactive risk management. Top risks life sciences companies need to address include:
Design and quality risk: Producing safe, high quality products is priority number one. Assessing and managing risk throughout the process is crucial, from leveraging tools that reduce design risk to quantifying risk associated with individual hazards.
Supply chain risk: Suppliers introduce significant risk, particularly with the industry's rising reliance on contract manufacturers. Supplier management tools are essential to gaining visibility into supplier processes and extending compliance to contract manufacturers.
Regulatory risk: With so many requirements to comply with, companies must have a strategy to identify applicable requirements and high-risk regulatory gaps.
Information security risk: Nothing shakes consumer confidence quite like a hacking scandal, making information security an important issue with regards to reputation.
Integrated GMP Compliance Software addresses these issues, providing tools that seamlessly link each area to the rest of the system for ease of use and more effective risk management.
2. Be Transparent
Consumers today are more knowledgeable than ever about the environmental and social impacts of their purchases. Many brands have suffered significant damage due to environmental and social responsibility issues, from child slavery in cocoa sourcing to widespread water pollution from denim production.
These scandals from other industries hold a lesson for life sciences companies—tracking sustainability efforts and focusing on supply chain transparency is of utmost importance to protecting your image.
3. Create a Strategic Approach to M&As
Companies that ignore reputation management during mergers and acquisitions (M&A) do so at their own peril. Any M&A has the possibility to stir up consumers and regulators, so it's important to have a strategy going into it.
Expert tips for managing brand reputation during M&As include:
Evaluate how the brands align, identifying potential problems and criticisms so you can address them proactively.
Focus on open communication and transparency when engaging with stakeholders.
View the merger from the customer's perspective, optimizing the experience to prevent disruptions.
Track online mentions to stay aware of changes in brand perception, so you can make corrections as necessary.
4. Plan for the Worst
Having a plan in place for how you will respond in a crisis is critical to minimizing damage when the worst happens. Strategies for effective crisis management include:
Using bowtie analysis to analyze rare, high-risk events, helping identify not just preventive controls but also recovery controls that help you get up and running quickly on the other side of a crisis.
Creating a plan ahead of time for how you will communicate with the public, regulators and other stakeholders in the event of a problem.
Establishing integrated quality processes that allow you to make course corrections as rapidly as possible.
5. Be Social Media Savvy
Companies are getting smarter about social media, but sharing platforms still represent a double-edged sword in terms of a company's online reputation. On the one hand, you can address consumer concerns directly, demonstrating empathy and commitment to customer satisfaction. On the other hand, it also creates the risk of a PR firestorm if you don't respond appropriately.
Some tips for managing your online reputation:
Take control of your online presence. Setting up social media accounts creates an official presence (as opposed to rampant fake accounts) and gives you more power to control the conversation.
Develop rules of engagement. Set the ground rules up front in terms of who is running the accounts and what they are allowed to say. You also want to be clear to consumers that social media is not the place to report adverse events.
Listen to your customers. Get back to the basics of customer service, acknowledging and apologizing for problems rather than going on the offensive.
In today's competitive marketplace, even a whiff of trouble can erase millions of dollars in stock value. Airtight reputation management means aligning internal quality with the external face of the company, a goal that every life sciences company can aspire to with the right tools.