5 Operational Excellence Myths and Facts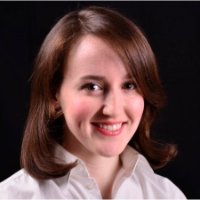 When you hear the term operational excellence, what's the first thing that comes to mind? Is it:
Just another worthless top-down initiative forced on overworked employees.
The answer to all the problems plaguing your company.
Something corporate goons invented to make themselves look good and justify their bloated salaries.
The correct answer: none of the above. Like many things in life, success with operational excellence is all in how you approach it.
In today's post, we'll bust common myths and misconceptions around operational excellence, so you can identify an effective strategy that's grounded in reality.
Myth #1: Operational Excellence Is Just Another Corporate Gimmick
The cynics among us will say that operational excellence is nothing but a pie in the sky idea. Sure, it may sound good on paper, but to those on the ground tasked with making it happen, it just sounds like more work and more responsibilities—with nothing to show for it in terms of personal reward.
And if you work in a company that's cycled through many failed flavor of the month initiatives, it's easy to see why you'd think that way.
In reality, operational excellence offers benefits to everyone in the organization. Just ask companies like GM, which expects to see $3 billion in savings and 10% increased profits by 2020 as a result of operational excellence projects. As for the average worker, operational excellence means fewer fires to put out and increased employee satisfaction from knowing problems are taken seriously rather than just ignored. For everyone involved, there's also the pride of having a superior product.
Myth #2: Operational Excellence Is a Cure-All
On the other end of the spectrum are the idealists, who believe that operational excellence programs can solve any problem or crisis. But as experts at Contract Pharma have pointed out, implementing operational excellence when, for example, labor costs are completely imbalanced, is like planting flowers while your house is on fire.
Operational excellence can't solve every problem, and companies must start with realistic goals. A lot depends on where you're starting from and whether there's an internal drive for change.
Myth #3: Operational Excellence is Expensive
Make no mistake: embarking on the journey towards operational excellence requires a significant commitment in terms of time and resources. That's true of any proactive quality initiative, but companies wouldn't be willing to make the leap if there wasn't a good chance of seeing real results.
The companies that are most successful with operational excellence are those that view it as an investment rather than a cost. It's an important distinction to make in terms of mindset, especially when you consider the well-documented phenomenon that our expectations have a direct influence on reality (also known as the Pygmalion Effect).
For a more practical example, just look at the fact that the average manufacturer has quality costs totaling somewhere in the range of 15% of revenue (or higher). If your company does $100 million in annual revenue, reducing cost of quality even 1%—a modest goal by any standard—would deliver $150,000 in annual savings.
Myth #4: Operational Excellence is Only for Large Companies
Most of the time, we hear about operational excellence in terms of the heavy hitters. The Chevrons, the Johnson and Johnsons and the Mercks.
And while these companies may get the most publicity for their efforts, the fact is any company can achieve operational excellence with the right motivation, commitment and strategy. The key is to identify high-leverage tools (like an integrated Quality Management System) that help you do more with less.
Myth #5: Operational Excellence is Just About Cutting Costs
This may sound contradictory given the above discussion on how much companies can save with operational excellence. And to be fair, many operational excellence methodologies like Lean and Six Sigma focus strongly on how to reduce quality costs.
All the same, if you're only doing it to reduce costs, you won't see the kinds of results you would if you were doing it to truly improve the overall state of the company.
That's because operational excellence is about much more than reducing scrap and rework, or improving efficiency and speed. When you get down to it, it's about organizational transformation. To be truly successful, you have to get buy-in at all levels of the company, and many of your people just aren't going to get that excited if your sole focus is cost-cutting.
They will, however, get excited about beating the competition, being able to effect change and being part of a world-class organization. And if you can get your people on board with your operational excellence goals, you've already won half the battle.