5 Must-Haves For Your Food Safety Management System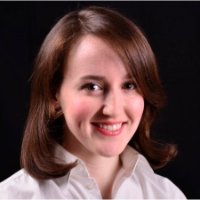 The Food Safety Modernization Act (FSMA) has resulted in many compani
es implementing Food Safety Management Systems (FSMS) to help stay on top of the new requirements coming down the pike.
From written food safety plans to preventive controls, hazard identification and monitoring, an automated FSMS helps companies comply with many of the new requirements. But when it comes to picking the right solution, it's not always clear what the best option is.
Let's take a look at the top 5 FSMS features that make the biggest difference in terms of streamlining work while improving compliance.
1. Centralized Reporting
The number one tool you want in your FSMS is a strong Centralized Reporting platform. That's because data is the key to visibility into your processes. A strong dataset will help you understand (and respond to) long-term trends affecting the business, and it also helps pinpoint problems before they become disasters.
Features to look for include:
Integration of data across the business, allowing you to push and pull data as needed for greater visibility.
Drag-and-drop capabilities so you can use charts in other applications or presentations.
Automated alerts for when key metrics approach or exceed thresholds.
Scheduled reports for common queries, plus automated report generation and distribution.
2. Risk Management Tools
Risk management is essential to any food safety manager's job. Most food safety requirements from hazard analysis to packaging all boil down to reducing consumer risks.
Within the FSMS, risk is a measuring stick you can use to make many decisions. A few examples:
Hazard Analysis and Critical Control Points (HACCP): Risk Management tools in the FSMS can help you quantify the risk associated with certain steps, making it easier to determine where Critical Control Points (CCPs) are needed.
Corrective Action requests: You need a way to determine which corrective action requests are ticking time bombs, and which aren't as high priority. Risk-based filtering in the FSMS lets you do this.
Change management: Getting to the next level of safety or efficiency often involves process changes. But without a way to measure the potential impact, it's hard to know the best path forward. Risk assessment tools in the FSMS help you manage change without introducing unacceptable risks.
3. Mobile Capabilities
We live in a mobile world, so it only makes sense to use an FSMS with mobile capabilities. After all, you real job isn't sitting behind a desk, manually entering data. It's walking through the production floor, tackling special projects and engaging with your team.
FSMS functions you might want to take mobile include:
Audits: Audits are a mobile process, with many people ditching old school clipboards for a tablet in conducting audits. The FSMS streamlines the process with downloadable checklists, photo uploads, automatic sync capabilities and simplified report generation and distribution.
Adverse events: You can capture more details if you can record the incident on the spot, rather than having to recall details later when you're back at your desk.
Receiving and inspection: Mobile apps make it easy to record incoming product at your facility.
It's important to note that you're not just looking for mobile apps here. What you want is a system built on a mobile platform. This allows you to take any module mobile, as your needs may change over time.
4. Supplier Management
Countless food safety disasters can be traced back to supplier issues. It's one reason why supplier management plays such a key role in the new FSMA legislation.
Your FSMS should include Supplier Management tools such as:
Detailed Supplier Ratings so you can benchmark and rank suppliers.
Secure supplier portals that allow suppliers to manage corrective action requests assigned to them.
Customized inspection rules for suppliers based on their performance history.
5. Closed-Loop Corrective Action Tools
Your FSMS needs to have closed-loop Corrective Action tools to ensure any problems identified are appropriately handled. From review to root cause analysis, assigning corrective action and verification, you want to eliminate the chance of problems falling through the cracks.
The FSMS reduces this risk, automatically routing the request from one step to the next and even kicking requests up to supervisors when things are overdue.
If you're evaluating potential FSMS Software solutions, you likely have a number of features you're looking for. Make sure these 5 are on your list to ensure you have what you need for FSMA compliance.