5 Must-Haves for Every EHS Management System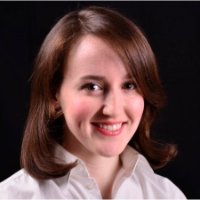 Choosing the right EHS management software can be anything but straightforward. The process is involved, and with so many vendors selling "leading edge," "bleeding edge," or "best-in-breed" solutions, it's hard to tell which features will actually make a difference to your daily routine.
As you evaluate your options, here are 5 must-haves that will have the biggest impact on your business.
1. Business Integration
Business integration is one of the most important things to look for in an EHS management system. In fact, poor integration is one of the top reasons why almost 40% of enterprise software ends up as unused "shelfware."
Enterprise Resource Planning (ERP), Manufacturing Execution Systems (MES), Eco-Management and Audit Schemes (EMAS)—these are just a few of the systems your EHS management software should be able to communicate with, both in terms of pulling data as well as pushing it out. Otherwise, you'll end up wasting time jumping manually between systems.
2. Flexible Platform
The other main reason for unsuccessful software implementation is that systems don't always fit how businesses need to use them. Look for solutions that provide greater control over the EHS solution, with the flexibility to adapt it to your own needs. User-friendly options let you:
Build and modify your own workflows, forms and reports.

Access templates based on industry best practices.

Make customizations without programming, instead using familiar tools like drag-and-drop configuration.
Bottom line, you won't see any time or productivity gains if you have to change your business processes to fit the software. In fact, this can end up costing you more than the solution itself.
3. Comprehensive Risk Management Tools
For EHS managers, reducing risk is top priority. To do this, you need a system that integrates risk assessment into every step of the EHS process. Features to look for include:
Enterprise Risk Management tools to monitor risk trends across multiple departments.
Job Safety Analysis (JSA) software that assesses risk at each task step, as well as for the job as a whole.
Filtering of Corrective and Preventive Actions by risk, ensuring requests are handled by risk priority rather than due date.
Integration of multiple risk models, including risk matrices, decision trees and bowtie risk assessment.
These tools give you a systematic, objective way to assess risk across the organization, a critical strategy for compliance given the accelerating pace and complexity of business.
4. Centralized Reporting
With so much data being collected, it's important businesses can leverage this data to gain insight into company processes. That's why advanced reporting capabilities are such a crucial component of the EHS management system. Since the goal is to make reporting easy and efficient, look for time-saving functions like:
On-demand reports that can be used out-of-the-box or customized to your needs.
Automatic distribution to relevant parties via email, plus sharing tools like viewing charts and graphs from a link.
Third-party reporting tools to streamline reporting to OSHA and sustainability frameworks like the Carbon Disclosure Project (CDP) and Global Reporting Initiative (GRI).
Global reports that pull data from multiple applications, departments and locations.
These features make reporting much simpler, giving you the ability to create corporate-level reports on short notice while promoting organization-wide collaboration.
5. Document Control
Paperwork is a huge headache in the EHS world, often a driving motivation behind implementing an EHS management system. But to actually get rid of that headache, the system needs to have robust Document Control capabilities.
Why? Because even in a paperless environment, multiple document versions still means lots of digital paper pushing, like searching through old server folders and emailing colleagues to track down work procedures, job descriptions, product specifications and test methods. Document Control software keeps everything organized, creating a revision-controlled environment that lets you:
Link related documents

Create dedicated workflows for different document types

Track revisions, approvals and electronic signatures

Find the most updated version of documents

Automatically distribute documents electronically or in hard format
The system should also integrate with Microsoft Word, since that's what most of the business world works in.
The point of an EHS management system is to automate the process, not add IT headaches or additional tasks to your to-do list. That's why it's important to find a flexible EHS management system that fits your business, one that simplifies reporting and document control to save time and boost performance.
On Demand Webinar: Risk Management In EHS Systems