5 Leading Brands That Actually Get Sustainability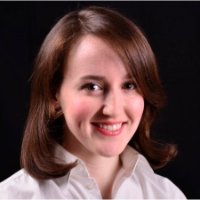 There's no question th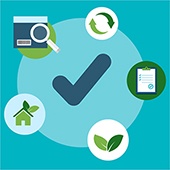 at consumers are getting smarter about sustainability. Things like excessive packaging, irresponsibly sourced ingredients and sketchy supply chain practices can't be covered up by slapping a green label on your product and proclaiming it "all natural."
That's because true sustainability isn't about what you say—it's about what you do every day.
In this post, we'll look at leading brands that actually get sustainability, with real results to show for it.
BMW
German automaker BMW is known for strong sustainability performance, named one of Forbes 50 Most Sustainable Companies and an industry group leader on the Dow Jones Sustainability Index.
The company scores high on economic, environmental and social measures of sustainability (the famous triple bottom line). Notable results include:
A reputation for attracting top talent, driven in part by major investments in employee training and professional development.
Reduction in fleet emissions by 40% compared to 1990 levels.
Using closed-loop water and wastewater systems to reduce water consumption by almost a third in the past decade.
Ecolab
Minnesota-based Ecolab provides chemicals and other technologies related to water and hygiene for a wide range of industries such as agriculture, healthcare and manufacturing. The company's emphasis on water conservation (both internally and in customer operations) is a major reason why Ecolab is consistently ranked a sustainability leader.
In 2015 alone, the company helped customers conserve more than 142 billion gallons of water. This year, the company also released a free water risk assessment tool called the Water Risk Monetizer that allows companies to factor water scarcity into business decisions.
Intel
California-based tech giant Intel earns high marks when it comes to sustainability, focusing strongly on areas like product stewardship and supply chain responsibility.
The company demonstrates its commitment to authentic sustainability through achievements like:
Creating its Program to Accelerate Supplier Sustainability (PASS), using audits to identify compliance gaps and establish corrective actions for suppliers that improve supply chain transparency and sustainability.
Strong performance on employee health and safety, with a safety incidence rate nearly half of that of the U.S. semiconductor industry as a whole.
Establishing a company policy to design all new buildings to Leadership in Energy and Environmental Design (LEED) Gold certification or higher.
Siemens
German engineering conglomerate Siemens is a market leader in fields like energy, healthcare devices and industrial manufacturing. Like many top performers, the company sees sustainability is a critical strategy for long-term growth and profitability.
Siemens proves sustainability is more than just a talking point. The company is on track to cut carbon emissions in half by 2020, as well as to become completely carbon neutral by 2030.
The company has also established an environmental management system at every single location. Over 250 facilities are certified to ISO 14001 for environmental management systems, with 28 sites certified to ISO 50001 for energy management systems.
Unilever
Multinational consumer goods leader Unilever says its purpose is "to make sustainable living commonplace," focusing on reducing its environmental footprint while helping people worldwide improve sanitation and hygiene.
Key successes include:
Reducing consumer product waste associated with its products by 29% since 2010.
Achieving more than half of agricultural raw materials sustainably sourced in 2015, with a goal to reach 100% by 2020.
Cutting carbon emissions associated with consumer laundry powders in half, driven by a 90% reduction in global use of phosphates.
How to Get There
So what can we learn from these sustainability superstars? How can you show your company actually gets sustainability, and isn't just trying to "greenwash" otherwise unsustainable operations?
Looking at market leaders, three elements must be in place:
Authentic management commitment: Unless you have buy-in at the top, you will never have the resources to pursue new sustainability initiatives and programs. While improving sustainability is proven to deliver savings and profit improvements, achieving that ROI requires making an investment in the first place.
Redefining sustainability: Mature sustainability cultures realize that it's not just about environmental performance. Real sustainability also requires effective talent management, supply chain transparency and meeting the needs of stakeholders from executives to local community members.
Proactive tracking and monitoring: Setting ambitious goals is key, but achieving them means having systems in place to monitor and measure your progress. Sustainability leaders often leverage automated EHS Management Systems and certifications such as ISO 14001 and ISO 50001 to track sustainability performance and streamline reporting procedures.
Learn more about automated EHS management in our free webinar