5 Best Practices for Improving Supply Chain Visibility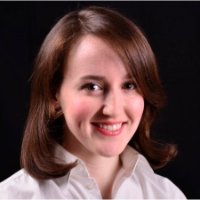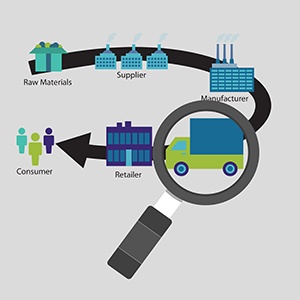 Foodborne illness will sicken 1 in 6 of us each year, often striking the most vulnerable members of the population like the young, the elderly and those with compromised immune systems.
How many of these illnesses result from a failure on the part of the manufacturer versus that of suppliers? Many scandals involving major U.S. brands implicate suppliers, with lack of visibility into their processes a major contributor to the problem. To help companies address this, let's look at 5 best practices that increase supply chain visibility.
1. Automating Your System
Poor supplier quality is a major reason why the Food Safety Modernization Act (FSMA) includes requirements for companies verify imported foods meet U.S. safety standards, called the Foreign Supplier Verification Program (FSVP) rule.
To meet new requirements and protect food safety, many companies have moved to adopt a Food Safety Management System (FSMS). While these systems are very broadly defined, most experts will tell you a truly robust FSMS requires some element of automation to drive continuous improvement.
Within the context of Supplier Management, automated FSMS software includes a number of tools that improve supply chain visibility, from detailed Supplier Ratings to customized Receiving and Inspection modules and Risk Management capabilities (a key focus of FSMA).
2. Conducting Supplier Audits
There's no better way to increase visibility into supplier operations than to conduct your own supplier audits. Many suppliers hire third-party auditors to demonstrate compliance, but it's not uncommon to see major recalls associated with suppliers who recently received high marks from these so-called independent auditors.
Second-party audits conducted by your company or a representative you hire can give you better visibility into what's going on with suppliers. An automated FSMS makes this simpler in the following ways:
Audit planning.

An automated system helps you create a centralized repository of audit requirements so you can quickly make custom questionnaires for each supplier. It also helps with scheduling audits involving many individuals.

Identifying focus areas.

With an automated FSMS, you can easily see past issues, which are important to focus on during the audit.

Audit follow-up.

Once the audit is complete, the FSMS allows you to assign Corrective and Preventive Actions (CAPAs), making it easy to prioritize them via risk-based filtering.
3. Benchmarking Suppliers
One key element of supply chain visibility is tracking supplier performance across a range of metrics, from PPM to on-time delivery, quality costs and Adverse Events.
Supplier Ratings within the FSMS do the work for you, so you don't have to waste time managing excel spreadsheets or lengthy email chains to find the data you need.
One-click graphs and roll-up reporting let you quickly spot your best (and worst) performing suppliers, which helps when it's time for sourcing decisions and negotiations. It also helps you pinpoint exactly where supply chain risk impacts your organization so you can better address it.
4. Monitoring Supplier-Related Events
Some of the biggest problems in the food industry occur when small issues initially go unaddressed, allowing them to snowball into true disasters.
FSMS software can prevent these issues by:
Helping you resolve problems faster with automated

CAPA

routing through review, root cause analysis, action take and verification.

Providing risk-based tools to improve the effectiveness of Corrective Actions. This includes doing a post-CAPA risk assessment to determine if further action is needed.

Offering secure web-based portals where suppliers can view open CAPAs, so they know what's needed to resolve issues and stay competitive as a supplier.
5. Expand the Supplier's Role
Rather than relying solely on internal resources to verify compliance, you can extend certain compliance activities to your suppliers. In addition to involving them in your CAPA system, you can ensure more of what you receive meets standards by having suppliers inspect products to your checklist before releasing them for shipment.
By involving suppliers in your quality process, you make quality their responsibility as well, which can ultimately help them improve their own procedures.
Supplier management isn't just about reducing costs and improving productivity in your organization. First and foremost, it's about protecting the public. Reducing supply chain risk isn't easy, but it can be done if you're committed to improving visibility (and you have an automated process to tie it all together).
Because when trouble hits, it doesn't matter whether the problem originated in your facility or a supplier's—it's your company's name on the line. Building a transparent supply chain is the only way you can verify supplier compliance, helping protect consumers as well as your company.