4 Types of Leading Indicators to Monitor for Improved Safety Performance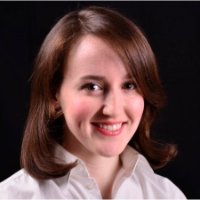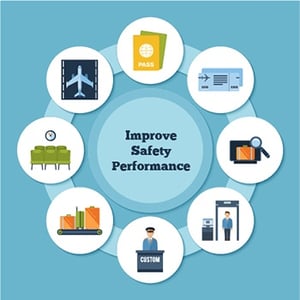 When safety consultants are called in, it's often because OSHA recordable injuries, workers' compensation costs and overall injury rates are too high. The irony is, these aren't the correct metrics to track at all if you hope to improve them.
Post-incident metrics are just symptoms of the problem, so if you focus on them you'll always be one step behind. The key is to monitor leading indicators, which provide important clues on safety performance before events occur. This predictive approach is what defines a mature safety culture.
So which leading indicators should you focus on? Here's a list of 4 key types.
1. Audit Findings
Whether internal or external, Audits are a great source of information for developing predictive intelligence around safety compliance. Leading safety metrics audits provide include:
Total number of noncompliances.

The percentage of high-risk noncompliances, as well as the number of repeat occurrences.

How long it takes to complete post-audit Corrective and Preventive Actions (CAPAs).
An automated Safety Management System (SMS) simplifies the number crunching associated with Audits, also making it easy to view previous findings and launch CAPAs afterward.
2. Employee Training Assessments
Safety is all about human behavior, which is why aviation companies must find ways to measure that behavior. One place to start is to assess the effectiveness of Employee Training programs.
What should you look at here? Beyond just identifying the percentage of staff who have completed required training, you can also analyze:
End-of-course assessments. Your Employee Training software should include ways to measure whether training "sticks" with employees.
Practical abilities. In any assessment, some employees just go through the motions, so it's important to gauge whether they actually know what to do in practice. During an audit, ask employees questions to see whether they actually have retained the knowledge.
Regular updates. A robust Employee Training program is continually updated to boost effectiveness and reflect important changes. How many updates have you made in the past year? If the number is static, you may have a problem.
3. Hazard Identification
Companies with the strongest safety records are skilled at identifying hazards and unsafe conditions before they lead to accidents. Metrics to focus on include:
New hazards identified. How many hazards are you uncovering in your safety audits? How many are reported in the SMS? This helps measure engagement of safety personnel in analyzing potential hazards.
Near-misses. Moving away from a reactive approach means looking not just at accidents that have occurred, but also those that almost Analyzing what did and what could go wrong lets you enact new controls to prevent future accidents. Even if you already have mandatory near-miss reporting, you should look how many are actually reported in the SMS.
Number of Risk Assessments. How many Risk Assessments are entered in the system each quarter? How does this compare with the number of Change Management initiatives? How many bowtie Risk Assessments are completed to prevent rare, potentially catastrophic events? All of these provide key insight into how proactive you are about managing risk.
4. Risk Controls
We mentioned bowtie Risk Assessments above, which help identify both preventive and recovery controls for high impact events. It's important to look at indicators around risk controls because these are what strengthen your safety program.
Metrics to monitor here include:
How many new risk controls you implemented in the last reporting period.

How much of your safety budget is allocated for new risk controls.

Number of risk controls instituted that are associated with Change Management initiatives.
Within the SMS, this type of activity is easily tracked using the Risk Register, which centralizes all of your risk items. This allows you to automatically assess them and generate reports quickly so you can pinpoint high-risk gaps.
As they say, what gets measured gets managed. Unfortunately for many companies, focusing solely on adverse events is highly problematic. In an industry where small errors can become major disasters, the key to safety is focusing on leading indicators, which is ultimately the only real path to safety culture maturity.

OnDemand Webinar: A Review of Air France's Approach to Safety Risk Management