4 Tips for Preventing Ergonomic and Repetitive Use Injuries in the Workplace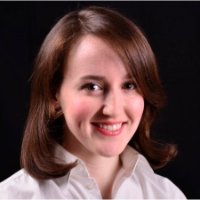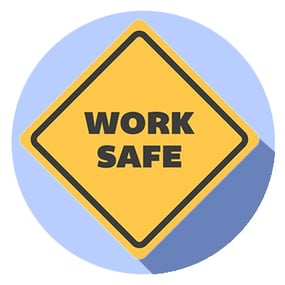 Workplace safety discussions tend to center on high-impact events, processes and risks—things like moving machine parts, or preventing accidental chemical releases. People tend to forget about the low-hanging fruit, which includes ergonomic issues that cause chronic musculoskeletal disorders (MSDs) and are 100% preventable.
How can you reduce these types of injuries in the workplace? We'll go over some best practices and strategies, with added tips to help you get better results.
1. Review Your Results
If you're looking to make meaningful progress in reducing your incident rates, a good place to start is by reviewing past issues. Check records such as:
OSHA 300 and 301 forms.

Incident investigations and root cause analysis.

Workers' compensation records.

Worker interviews and reports.
This may seem relatively straightforward, but you should do more than just a surface-level overview of your data. Where do you have similar injuries and illnesses? Are there any processes that appear repeatedly? Have you made any changes to work procedures or your facility that could create ergonomic problems? These types of questions can help you uncover issues that put workers at risk.
2. Assess Your Risks
Safety Audits should include observation and assessments of ergonomic and repetitive use risks in the workplace. These types of risks depend on body positions used to execute tasks, how often and how long certain tasks are performed and the level of exertion required.
OSHA lists several risk factors for MSDs that safety managers should be aware of when observing workplace conditions:
Excessive exertion like lifting heavy objects, pushing heavy loads, manually pouring materials or controlling equipment.
Repetitive tasks that use the same motion or series of motions for a long period of time.
Awkward postures that strain the body, like repetitive reaching, kneeling, squatting, leaning over, lifting or using a tool in a certain position.
Pressure on body parts such as pressing the hand against a hard edge or tool.
Cold temperatures, like those common in some food manufacturing facilities, increase the above risks.
Combined risk exposure to more than one risk factor results in a higher likelihood of developing an MSD.
Once you've identified your risks, you can then conduct a Job Safety Analysis (JSA) for each of those tasks. Again, this isn't the time for a "check the box" sort of attitude. Best practices call for addressing each hazard until you can reduce the task's overall risk to As Low As Reasonably Practicable (ALARP).
3. Improve Your Training Program
Armed with historical data on injuries, input from employees, safety audit findings and updated JSAs, it's now time to apply that information to your Employee Training program. It's the only way to ensure your approach isn't just corrective, but preventive as well.
Key areas to focus on include retraining on tasks with updated JSAs and training on proper techniques for tasks that present a higher risk of MSD injuries to workers. It's also not a bad idea to update your training program to include an overview of MSDs and ergonomic injuries, with information on how employees can perform a self-assessment to prevent them.
4. Don't Forget About the Office
It's common in many organizations to focus on safety issues in the production environment. In reality, people stuck behind a desk all day are also at risk, particularly when it comes to ergonomic injuries.
There are several ways to reduce the risk of MSDs in the office environment:
Include ergonomic workstation setup as part of new employee onboarding, providing equipment like desk trays and lumbar supports if needed.

Have safety managers review workstation ergonomics with employees, creating a plan and following up to fix any problems uncovered.

Encourage employees to take ergonomic microbreaks to stretch and relax their bodies and eyes. You can even implement software that requires employees to take mini-breaks at scheduled intervals, with specific directions on stretches and eye exercises.
If you need help getting a handle on workplace risks, the National Institute for Occupational Safety and Health (NIOSH) is a fantastic resource to use in conjunction with your EHS management system. The agency provides free assistance to employers in assessing hazards through its Health Hazard Evaluation (HHE) Program, also offering thousands of previous HHE reports on its website.

eBook: Selecting, Implementing and Using EHS Software Solutions