4 Things Life Sciences Companies Should Know About FDA Warning Letters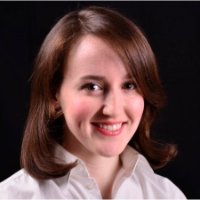 The number of warning letters handed out by the U.S. Food and Drug Administration (FDA) has been on a steady rise over the past several years. In fact, the agency handed out more than 100 warning letters in 2016 alone, often after missed opportunities to correct mistakes pointed out in Form 483 observation reports.
In this post, we look at how companies can learn from other companies' mistakes, focusing on quality management, data integrity and supplier monitoring.
Most GMP Violations Represent Basic Errors
The top reason the FDA gives out warning letters is over current Good Manufacturing Practices (cGMP) issues, specifically rudimentary or basic errors. Compliance with cGMP regulations is the foundation of product safety and protecting public health, with requirements focusing on:
Implementing a robust Quality Management System (QMS).
Appropriate sourcing of quality materials.
Prevention, detection and correction of quality issues.
Reliability of testing laboratories.
The FDA is quick to point out that cGMP regulations are only minimum requirements. What's more, the FDA states, "systems and equipment that may have been 'top-of-the-line' to prevent contamination, mix-ups and errors 10 or 20 years ago may be less than adequate by today's standards."
Any drugs not manufactured in compliance with cGMP requirements are considered adulterated, making QMS basics all the more essential to avoiding compliance issues.
Data Integrity is a Big Deal
Data integrity violations make up a large proportion of FDA warning letters. The acronym ALCOA can help organizations ensure their data practices meet agency standards:
Attributable: Only authorized users should be able to change records, and all actions need to be able to be traced back to a specific user.
Legible: Messy notebooks can get you in trouble here, so you'll want to establish a working group for issuing controlled forms, stamping notebooks for official use and detecting unauthorized notebooks.
Complete: Organizations need to keep complete data from all analyses—no cherry-picking data or testing into compliance.
Original or true copy: Data must be backed up in original form or be accurate reproductions.
Accurate: The FDA expects data to be accurate and consistent.
The agency has noted several common problems with data integrity that include poor control over computer system access, non-contemporaneous records and improper manipulation of data. Fortunately, an automated QMS or Laboratory Information Management System (LIMS) can help you avoid many of these problems by providing permissions-based access to recordkeeping systems.
You Are Responsible for Supplier Performance
Contract manufacturing is essential to the business model for many life sciences companies. And while this strategy provides distinct benefits, it also introduces clear risks to product safety (not to mention your business as a whole).
The FDA recommends using quality agreements to manage contract manufacturing arrangements in a way that protects product safety. These written agreements should include:
Materials or services the contract manufacturer will provide.
Quality specifications and testing methods.
Communication procedures between the owner and contract manufacturer.
How parties will manage changes to processes, equipment, methods and specifications.
Permission for owners to audit contract manufacturers' facilities for cGMP compliance.
The agency emphasizes the importance of assessing suppliers before working with them, as well as reviewing performance as part of proactive supplier quality management practices.
A Warning Letter is More Than "Just" a Warning
FDA warning letters typically don't come out of the blue. In fact, they often come after a Form 483 observation report, indicating you've already missed a key opportunity to rectify compliance issues.
It's also true that warning letters often precede multimillion-dollar fines handed out by the FDA, which is why it's critical to take every interaction with regulators seriously. A less-than-stellar inspection is one thing—failing to apply the lessons learned is a whole different level of mistake.
All things considered, avoiding warning letters isn't as difficult as it sounds. With a comprehensive QMS to organize cGMP compliance activities, protect data integrity and monitor suppliers, you can create a foundation for a proactive quality culture.