4 Reasons Automation is Good for the Food and Beverage Industry
In the food and beverage industry, compliance management is no easy feat. It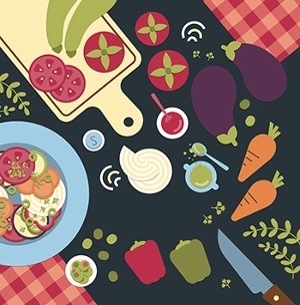 's difficult to stay on task with all regulatory and consumer components. When attempting to do so manually, it can be time consuming and you run a greater risk of human error.
Automating your food safety management processes can help your company achieve compliance by seamlessly linking one process to the next, ensuring that food safety compliance is traceable, visible and controlled.
Here are 4 reasons why automation benefits the food and beverage industry...
1. Comprehensive Document Control: With automated document control, your organization will be able to better manage its documents. Organizing data is the first step to success. You cannot build up an organization without clear visibility into its processes. Therefore document control is especially helpful because it provides a central location for all documentation and integrates with a reporting tool so that data can be filtered and built into display reports whenever it's needed.
2. Corrective Action tied to Risk Management: The quality and safety of food is extremely important in this industry. With corrective action tied to risk management, you gain visibility into the events that are most critical to your organization, so nothing is lost among smaller, less critical events. Corrective action helps to ensure that events are effectively fixed and mitigates the chance of them recurring.
3. Traceability: The food industry must meet both regulatory and consumer needs. With automation, food safety is ensured throughout various processes and reporting helps you backtrack on events throughout all departments so you can pinpoint any systemic issues. Through integrated modules, you can link adverse events to corrective action and then change management to initiate a change if needed. This level of visibility keeps companies in a state of audit readiness—which brings us to the next point quite nicely.
4. Audit Readiness: Audits can be lengthy and stressful but they're needed make sure processes are running at their fullest potential. With automated solutions, you can conduct audits that are easy to manage and track. Automatic audit management software allows users to create audit plans with integrated checklists multiple times a year. Users can set up profiles for each specific audit and can pull questions from other checklists with a comprehensive report for each. This saves time and ensures continuous improvement while simplifying the process for you.
Automation changes the way you approach food safety. It's able to shed light on any systemic events within your organization so you can correct them and ensure compliance. The ability to integrate with other food safety modules allows your organization to mold and shape the system into one that best meets your company's needs.