4 Questions to Ask Before Buying a Compliance Management System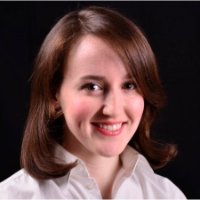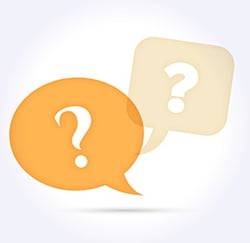 I'm the type of person who asks a zillion questions before purchasing almost anything. Like many, I read lots of online reviews and ask other users about products I'm considering buying, especially when it comes to technology.
Is the product made for people with similar needs? Can I customize its settings specifically for my situation? What kind of customer support do they offer if things go wrong?
If you're buying an enterprise compliance management solution, the answers to these questions are vitally important. With that in mind, let's look at 4 big questions you need to ask before you buy a compliance management system.
1. Is the Software Truly Flexible?
Many vendors advertise a flexible software solution, when in reality the software is anything but. You don't want to have to change your process to fit the software, since this reduces efficiency and ultimately prevents you from fine tuning your process as you go (a critical part of continuous improvement).
Instead, the platform should be customizable to your needs, so you can use the processes that make sense for your business.
Things to look for include:
Custom workflows and design options. Drag-and-drop workflow design and the ability to make the system look and feel like it belongs to your company will improve user adoption.
Scalable systems with localization capabilities allow you to grow your business without multiple implementations.
No programming required. The best compliance management systems will allow you to make these changes without getting IT involved.
2. How Has It Worked for Others?
You can learn a lot about whether an enterprise software solution will work for your company by finding out whether the vendor has other clients that match your profile.
First, you want to see that the company understands the specific challenges of your industry. If the software solution is overly generalized, you can pretty much bet there will be situations where functionality is lacking.
Beyond just looking for experience in your specific vertical, you should also verify the vendor has rolled out their FDA Compliance Software in companies of a similar size. This kind of experience will have a big impact on whether or not implementation goes smoothly, something that impacts costs, timelines and overall confidence in the system.
3. How Much Do I Trust This Vendor?
Investing in enterprise compliance solution typically means embarking on a multi-year relationship with the software vendor. That's why it's so important to take a gut check and ask whether you feel confident that the company can deliver on its promises.
Areas to focus on include:
Market leadership. Is this a company that's driving the market and constantly innovating, or does a closer look suggest they're just barely keeping pace?
Research and development. Leading companies have mature research and development processes that include conducting wide-ranging customer surveys and benchmarking studies to ensure their products are always one step ahead of customer needs.
Customer support. With any technology solution, it's of utmost importance to know that the vendor's got your back if problems arise. You can get a feel for their depth of experience solving problems by looking at whether the company has robust support resources and documentation.
4. Does it Integrate Other Business Systems?
Compliance touches many different areas of the business, which is why integration is so important when considering an FDA Compliance Software solution. There are several integration capabilities you want to pay attention to when evaluating your options:
Individual software modules. Many vendors offer certain capabilities through a third party, for instance to provide functions like Document Control. This often requires separate and licensing while creating barriers to streamlining your compliance programs.
Business systems integration. Any truly robust compliance management solution will allow you to bring together data from multiple business systems, whether it's production data, design data or even data from HR and finance. Making strategic decisions requires increased visibility, which you don't get from a "siloed" solution.
Risk Management. Regulations as well as third-party certifications like ISO 9001 are focusing more and more on risk-based decision-making. The software alone is not a risk mitigation technique—your compliance software should also come with quantitative Risk Assessment tools that can be launched from any module, from Supplier Management to Audits, Corrective and Preventive Action to Change Management.
When it comes to a decision as big as enterprise software, it pays to ask the tough questions up front. Make a bad choice, and you'll be the one who made the call to buy an expensive piece of shelfware that everybody hates. Choose wisely, and you become the hero who helps measurably reduce recalls, adverse events and organizational risk.

EQMS Solution Selection Best Practices for Global Enterprises

This informative eBook presents a roadmap for steering the process to successful selection and deployment by examining strategies for gaining executive support over the project lifecycle, must-have EQMS functionalities for every manufacturing organization and more.