4 Questions and Answers from our FSMA Webinar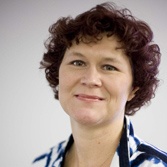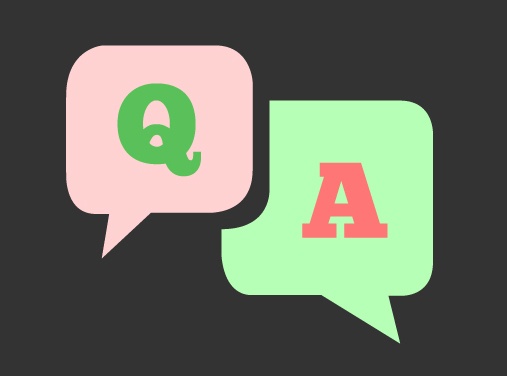 FSMA is Here!! Are you ready for that first FSMA focused inspection? Foodborne illness (FBI) is a significant burden to the US, causing about 48 million Americans to become ill, approximately 128,000 of these people to be hospitalized and almost 3,000 deaths each year. FDA's response to this growing concern was to beef up regulations by implementing the Food Safety Modernization Act, more commonly known as FSMA.
A few reasons that they felt the time was ripe for this type of initiative include an ongoing trend toward Globalization—15% of the US food supply is being imported from other countries, more Innovation and Changing Food Trends which means more foods in the marketplace than ever before which is introducing new risks and hazards, and Shifting Demographics—there is a growing population (about 30%) of individuals that are at higher risk for FBIs.
There are four main themes to the new legislation. It includes a requirement for comprehensive preventive controls for food and feed facilities, produce safety, intentional adulteration standards, and sanitary transportation. It provides the FDA with mandated inspection frequency, mandatory recall authority, expanded records access, expanded administrative detention capability, right to suspension of registration, enhanced product tracing and certified 3rd party laboratory testing. It helps ensure that importers are now responsible for foreign supplier food safety verification, it allows for the use of 3rd party certification and mandatory certification for high-risk foods, and provides a voluntary qualified importer program to help expedite import activities but maintains the necessary food safety measures. And it facilitates FDA working with other regulatory agencies, improved FBI surveillance, developing and managing various food defense strategies, developing a national laboratory network and providing more accessible recall information.
The first two rules have gone to the publisher—Preventive Controls for Human Food and Preventive Controls for Animal Food. You will be responsible for knowing, understanding and implementing the necessary food safety processes in order to meet the new requirements. One of your first steps will be to look at your current HACCP and/or other preventive control measures and complete a gap analysis. Once you have identified your gaps, you will need to revise your current programs and practices to ensure that all risks/hazards have been identified and addressed. Leveraging technology can make this monumental task much easier. Your Food Safety Management System (FSMS) will require comprehensive programs around HACCP/HARPC, CAPA, Supplier Management, Audit Management, Document Management and Recordkeeping.
Food Quality & Safety magazine and EtQ partnered up to provide a webinar on Sept 23, 2015 covering how you can be better prepared for inspections and audits. We opened up the end of the session for Q&A. We received a lot of queries regarding FSMA, HARPC and risk assessment. We would like to take this opportunity to answer some of those questions.
Q: How do we handle the foreign supplier verification program if we use a broker, and they represent several suppliers that are out of country?
A: The broker will be responsible for verifying that all the suppliers have the necessary risk-based preventive control programs in place to meet US regulatory and FSMA requirements. If the broker supports specific importers then both the importers and the broker need to follow the foreign supplier verification protocols. They need to provide documentation to show that they have a foreign supplier verification program in place and that all the suppliers they utilize are compliant with US regulatory and FSMA requirements. It is your responsibility to make sure your broker has and enforces their foreign supplier verification program/process.
Q: Can you please go into more detail about HARPC what changes are needed to form hazard analyses? We want to understand any changes that are needed?
A: You will need to add a few additional components to your HACCP plan. You will still need to list biological, chemical, physical and radiological hazards. Additional hazards you will want to start including are natural toxins, pesticides, drug residues, decomposition, parasites, allergens and unapproved food and color additives. You will want to identify if they are naturally occurring or manmade and whether they are intentionally or unintentionally introduced. Lastly, you will want to look at all the steps in your supply chain rather than just a product or process flow—supplier management, raw material management, storage and handling, processing and distribution.
Q: What is the difference between HACCP & HARPC?
A: The main differences would be the scope of your risk and hazard analysis – full supply chain evaluation vs just the product or process flow – and looking at a broader spectrum hazards and their source (natural/manmade, intentional/unintentional). This means you will be able to identify more preventive controls up or down stream from what you would if you only utilized HACCP. It means you will be set up controls and monitor programs and practices that you currently consider to be pre-requisite programs (Sanitation, cGMP's, Allergen Control, Environmental Monitoring, etc) as well as other food safety programs (Recall Plan, Employee Training, etc).
Q: What is the timeline by which a company has to implement the HARPC program?
A: FSMA requirements are being rolled out in phases. The rule that covers HARPC is Preventive Controls for Human & Animal Food. The compliance dates are staggered. Here are the general ones for Preventive Controls for Human Food. These dates are effective based on rule publish date. For more details, go to http://www.fda.gov/Food/GuidanceRegulation/FSMA/default.htm.
Very small businesses (averaging less than $1 million per year (adjusted for inflation) in both annual sales of human food plus the market value of human food manufactured, processed, packed, or held without sale): Three years, except for records to support its status as a very small business (January 1, 2016).
Businesses subject to the Pasteurized Milk Ordinance (compliance dates extended to allow time for changes to the PMO safety standards that incorporate the requirements of this preventive controls rule): Three years
Small businesses (a business with fewer than 500 full-time equivalent employees): Two years
All other businesses: One year
You can listen to the webinar in its entirety by downloading the prerecording below.
On Demand Webinar: FSMA Inspection and Audit Readiness--A Practical Guide
In this webinar, we will discuss how to be audit and inspection ready at all times. It will include a discussion on the challenges and best practices around internal audits, customer audits, supplier audits and GFSI certification audits. We will also outline some of the ways you can leverage technology to provide better management of your Audit Program.