4 Metrics That Say a Lot About Your Safety Culture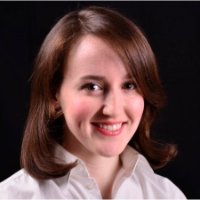 When companies talk about safety performance, the focus tends to be on m
etrics like incidence rates, lost time injury rates and workers' compensation costs. And while these numbers are very important, these types of rear-facing indicators only tell part of the story.
Assessing your company's safety culture in a meaningful, data-driven way requires looking beyond the obvious. To do this, companies need to focus on leading indicators that predict future performance, not just lagging indicators like those above that only reflect the past.
With this in mind, let's have a look at 4 types of metrics that say a lot about how proactive your safety culture truly is.
1. Hazard Identification
One metric that reveals a lot about safety culture is the number of observations or hazards logged into your EHS Management System. In addition to helping you get more proactive about identifying hazards, it also is a key measure of how engaged your employees are.
Numbers to monitor on a monthly or quarterly basis include:
Safety observations: If people aren't recording safety observations and hazards in your EHS Management System, it's a sign you need to improve engagement. It can be useful to compare those recorded in the system against those identified during safety audits.
Near-misses: Mandatory near-miss reporting is highly valuable because it helps you see precisely where you're most likely to see an accident in the future.
Risk assessments: You should track the number of risk assessments performed for identified hazards. You can also compare this against the number of change management initiatives to assess whether risk is being leveraged appropriately within the context of change.
2. Audits
Audits provide a key source of information for generating predictive insights related to safety. Leading indicators you can glean from audits include:
Number of total non-compliances vs. percentage of high-risk non-compliances and repeat occurrences.
Average time to closure for post-audit Corrective Action
Number of risk assessments performed for audit noncompliances.
If you're using an integrated EHS Management System, you'll find it's easy to pull out these numbers without a lot of added effort.
3. Employee Training Metrics
Your employees are the foundation of your safety culture, making it critical for companies to measure and monitor how people behave. In addition to incident reporting, audits and employee surveys, you can also gain valuable information on safety culture by looking at your employee training program.
Metrics to monitor include:
Assessment results: Adding a post-training quiz onto training modules helps you see whether employees are retaining critical information (although it's important to verify practical abilities during audits).
Compliance with required trainings: The percentage of people overdue for required trainings says a lot about attitudes towards safety, both on the part of employees as well as managers.
Training program updates: Employee training should never be a static process. Instead, training requirements need to be consistently updated to reflect safety improvements and process changes. How many updates has your company made to training programs over the last quarter or year?
4. Risk Controls
A risk assessment is one thing, but what you do with that information is especially telling about your safety culture. Within the Risk Register, consider analyzing metrics such as number of new risk controls and how many were implemented as part of change management projects. Another important metric that helps gauge commitment to reducing risk is looking at how much of the safety budget is set aside for new controls.
No matter how you slice it, your company simply cannot achieve safety culture maturity by looking exclusively at rear-facing metrics like incidence rates and workers' compensation costs. Instead, you have to take a more proactive approach, leveraging the data already sitting in your EHS Management System to generate predictive insights and find areas for improvement.