4 Key Elements of Reducing Aviation Risk in the Safety Management System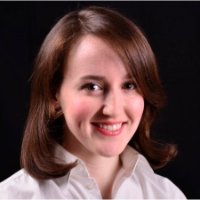 Air travel demand co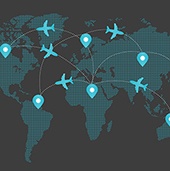 ntinues to increase worldwide, projected by the U.S. Federal Aviation Administration (FAA) to grow by 2.6% annually for the next two decades. As more and more passengers take to the skies, the ability to consistently manage risk is likely to become a differentiating factor for companies hoping to grow (or maintain) a competitive advantage in the industry.
And while the concept of risk isn't exactly new to the aviation industry, the fact remains that many companies still struggle with effective risk management. Advanced technology provides more tools than ever to manage risk, yet not all companies know how to effectively leverage those tools.
In today's post, we'll focus on 4 key elements of reducing aviation risk using Aviation Safety Management software.
1. Risk-Based Tools
The first step to reducing risk with the Safety Management System (SMS) is having the right tools to begin with. Essential tech tools in aviation risk management include:
Risk matrix: A risk matrix lets you quantify the risk of an individual hazard to decide whether further action is needed.
Bowtie risk assessment: The bowtie risk assessment model is critical for assessing how you plan to prevent—and respond to—rare, high-risk events.
Decision trees: A decision tree uses a series of questions to help people apply company policy to a specific situation, such as a spill or accident.
Many companies use standalone Risk Management Software, however it's much more useful to have these tools integrated within the SMS itself. You want to be able to incorporate risk into any process, rather than having risk management as a separate task altogether.
2. Closed-Loop Processes
One of the most important parts of an effective risk management program is having closed-loop processes. We say it a lot on this blog, and it's worth repeating—risk assessment is not the same thing as risk management.
The tools listed above are exceptionally powerful, but if you're just using them on an ad-hoc basis, you're simply not engaging in risk management. Instead, you should be using them as part of a closed-loop risk management process that includes:
Hazard identification: All hazards need to be collected in a centralized Risk Register.
Risk assessment: This is where you leverage tools like those listed above to determine where you need additional controls.
Control implementation: Within the SMS, linking individual hazards to controls allows you to see where gaps exist that might otherwise go unnoticed.
Monitoring and adjustment: This is a critical final step where you determine whether residual risk is at acceptable levels. If not, it goes back to the beginning of the cycle.
3. Automation
Eliminating outdated manual processes goes a long way towards reducing aviation risk. Areas where leveraging automation in the SMS will give you the most mileage include:
Document control: We all know how easy it is for things to get buried, lost or mixed-up when using email, spreadsheets and server files.
Corrective action: SMS software makes it easy to automatically route corrective action requests through review, root cause, action taken and verification. Automation is what keeps the process moving forward.
Equipment maintenance: So much of aviation risk is wrapped up in equipment calibration and maintenance, and automation can help you ensure nothing falls through the cracks.
4. Integrated Data
The final piece of reducing aviation risk with the SMS is having integrated data. It's arguably the most important piece, because integration is what gives you the high-level visibility you need to meaningfully reduce risk.
Instead of manually jumping between systems, an integrated SMS gives you Centralized Reporting tools that tie together areas such as:
Audit findings
Incident report statistics
Corrective action tracking data
Regulatory compliance gaps
Supplier data
Viewed in isolation, these various pieces of data are limited in their usefulness. When you can see all the data in one place, however, you're better able to spot trends and proactively prevent future problems.
And really, when you get down to it, that's what risk management is all about—moving away from the rear-facing, reactive safety processes of the past towards a predictive, data-driven approach to preventing accidents.