4 Essential Truths About EHS and Sustainability Performance Management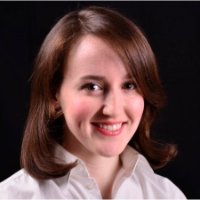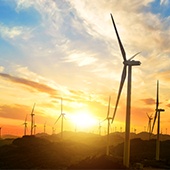 We talk a lot about EHS and sustainability on the EtQ blog. And for the most part, there is wide variation in how companies can put this advice into practice.
But no matter your industry, company or business structure, there are certain basic truths about EHS and sustainability performance management that apply to everyone. And whether you recognize these or not, these 4 truths will have a substantial impact on the outcome of your EHS and sustainability initiatives.
1. Integration Drives Visibility
High-quality data is essential for any type of performance management. At the same time, quantity of data is also important. Because underneath everything that happens on a daily basis exists hidden trends controlling the direction of the business.
To see what's really going on requires an ability to connect the dots into a larger picture. Without enough data points, it's difficult to know with any accuracy where you're headed and what you've achieved so far.
Do last quarter's positive results represent meaningful progress, or are they just a blip in an otherwise negative trend? What was different about the last few months to drive those better results? Answering these questions is easier with an EHS Management System that integrates related data such as:
Incident reporting trends.
Audit findings and noncompliances.
Employee training and human resources data.
Documents and policies.
Ultimately, robust data sets are what drive results, and without integrating your data, you can only see a small part of the picture at any given time.
2. Technology Must Fit Your Process
Success in EHS and sustainability performance management relies on finding technology that fits your business, not molding your business around a rigid technology system.
When it comes to EHS Software, many companies look for systems to help them create a standardized process. No matter how well-intentioned, this misguided approach is one potential reason why nearly 40% of software implementations end up as unused "shelfware."
It is far better to develop your own EHS and sustainability processes tailored to your company first, even if it means hiring a consultant to help. Only once you've done this work can you find a technology solution that actually fits your particular needs. Retooling your processes to fit the technology will mean a big hit to efficiency and productivity, defeating the purpose of performance-enhancing software entirely.
3. Leaders Look Forward
Another thing that's certain about EHS and sustainability performance is that you'll never move forward as long as you're stuck looking backwards.
Companies that struggle the most are those that focus only on rear-facing data like injury rates and workers' compensation costs. Companies with a mature safety and sustainability culture, on the other hand, are those that have spent time developing leading indicators that show where they're headed. This kind of predictive analysis allows you to identify high-risk areas and make course corrections to prevent problems before they occur.
Leading indicators include data like:
Types of near-misses, plus when, where and how they occur.
How various safety interventions such as control implementation or employee training updates impact incident rates.
Audit findings and employee perception survey results.
These types of leading indicators can help you develop more strategic safety programs. Companies that focus on lagging indicators are more likely to resort to piecemeal safety interventions, flinging one thing after another at the wall to see what sticks. Not surprisingly, these flavor of the week programs rarely work.
4. Usability Matters
In any type of system, usability is a big contributor to your ultimate success or failure. That's because for people to want to use the software, it has to actually make their lives easier in some way.
Key elements to consider on the usability front include:
Integration: Can you look up data from various systems in one centralized environment instead of having to jump manually between point solutions?
Automation: The ability to automate workflows and processes such as Incident Reporting and Corrective Action saves time and streamlines the workday.
Localization: How easy is it to localize your content? If you are a global company, this is an important consideration.
There are infinite ways to implement EHS and sustainability processes. They may be unique to your business, but there are certain inescapable (though not always obvious) truths that influence your success.