4 Elements to Look for in an Effective Mobile QMS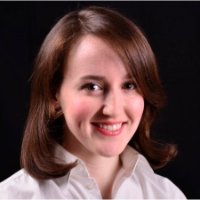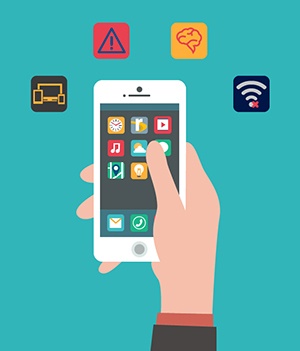 When mobility first appeared on the horizon for quality management, technology still had a long way to go. Blackberrys were all the rage, and tablets were still just a twinkle in Steve Jobs' eye.
From our perspective now, it's easy to see where early solutions didn't quite measure up. The next generation of mobile quality management software has made big improvements over early rollouts, but it's not always obvious what to look for when evaluating whether a given mobile Quality Management System (QMS) fits your needs.
Within this context, let's go beyond the surface and dig into 4 things you should look for in an effective mobile QMS.
Smart Simplicity
When you're working on a tablet or mobile device, you have a limited amount of screen space to work with. That's why it's important to look for a mobile QMS that pares down the full software version into a simplified format that's easy to access, view and work in from a mobile device.
Remember when tablets were new, and most websites weren't optimized for mobile viewing? How annoying was it to have to constantly zoom in and out, pinching and expanding, trying to tap one itty bitty link?
Now, everything has to be optimized for mobile. It's so prevalent, Google recently announced it will start dinging sites' search rankings if they aren't mobile-ready.
The point of going mobile is to make it faster and easier to get things done, so look for a mobile QMS that offers an intelligently streamlined version of the software on your mobile device.
Offline Capabilities
Sometimes, you just don't have WiFi access at work, like when you're cruising around the warehouse performing a mobile Audit or onsite taking details of an incident that just occurred using your tablet.
If accessing the QMS relies on having a strong WiFi signal, then your mobile QMS solution is pretty much useless. You want your system to have offline capabilities, so you can download and fill out key forms and Audit checklists wherever you go. Also, your mobile QMS should automatically sync data once you're back in WiFi range. If you have to do a manual sync, you run the risk of forgetting and having data that never gets incorporated into the system.
Built-In Risk Management Tools
One of the biggest advantages of a mobile QMS is the ability to make decisions on the fly, whether you're in a Meeting, Receiving supplier product at the loading dock or in the middle of an Audit.
But as many quality managers know, making good decisions means having good data, as well as some idea of the risk associated with different modes of action. To help you make the best decisions possible, it's important the QMS gives you access to quantitative Risk Assessment tools. These include decision trees, risk matrices, even bowtie analysis for rare, high-impact events.
Mobile Platform
The last thing you should be careful to look for when you evaluate a mobile QMS is whether it just has mobile applications, or whether it's truly built on a flexible mobile platform.
The distinction is important. Choose mobile applications, and you limit mobile use to whatever modules the software developer thinks you'll need when you're away from your desk. Choose a mobile platform, and you have the ability to take any application mobile as your business processes evolve.
Why does it matter? Right now, we commonly see mobile QMS use in areas like Audit Management, Incident Reporting and Receiving and Inspections. But who's to say next year you won't want to take other tools mobile? Getting the most value over the long term calls for flexible options.
It's hard to say where we'll be with mobile quality management a few years down the road. One thing is for sure, though, and that's the fact that mobility itself is only growing as a trend. In the end, it's up to you to look under the hood and make sure the solution you choose is really the best for your company.
Product Paper: Reliance Mobile Platform