4 Document Control Gaps That Can Cause Big Problems (and How to Avoid Them)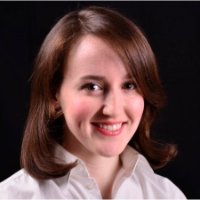 Document control is central to certification and regulatory requiremen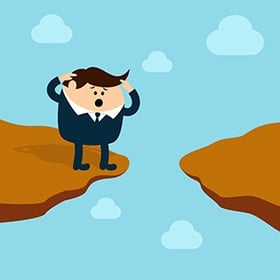 ts that include multiple ISO standards, U.S. Food and Drug Administration (FDA) regulations and Good Manufacturing Practices (GMP).
And yet, according to a McKinsey & Company report, employees spend almost 20% of their time searching for and gathering internal information. That means out of every 5 workers, only 4 are actually getting work done at any given moment.
The problem points to how common document control problems are in many organizations. In this post, we'll examine 4 of the most common document control gaps and what you can do to fix them.
1. Network Drives and Email
A lot of companies attempt to manage documents through shared servers and email chains. It's a huge driver of lost productivity, given the time it takes to find information buried in email chains or proliferating server folders.
Using network drives and email to share documents also creates versioning issues, causing duplication of effort and errors resulting from outdated information.
Consider the example of a manufacturing company that reorders a key material based on an out-of-date specification. It's happened, and companies have lost millions due to a months-long ordering backlog and having to run at partial capacity, not to mention wasted material
2. Lack of Integration
Documents don't live in a vacuum. The truth is, documents affect (and are affected by) a whole range of processes, including areas like:
Audits
Change management
Regulatory compliance
Supplier management
Only a Document Control system that's fully integrated with all your processes is capable of preventing issues. For example, if you update a key protocol without updating employee training requirements, it's clear you're going to have a problem on your hands at some point.
Or think of what could happen if your suppliers can't access your updated SOPs, and end up working from an old version that was revised due to regulatory changes. If your product must be manufactured, tested and stored in a certain way, the outcome would be costly at best (and potentially disastrous at worst).
3. Audit Problems
It's not uncommon for audits to come back with document control findings. Some may be minor, while others can take serious reworking to untangle (particularly if you rely on paper-based systems or network drives).
Common issues involve:
Not including employees who use the documents in writing or review. This often means people just follow their own protocol, or use an older one that served them better.
Inadequate change management processes that can't keep up with rapid changes in manufacturing, and/or where multiple facilities are involved.
Not being able to find documents at the point of use. I've even heard of companies calling suppliers before an audit to ask for copies of their own drawings because they couldn't find them.
4. Poor Usability
If your Document Control system isn't user-friendly, employees just won't use it. Because before your people use it, they have to be willing to choose it.
Many factors impact usability of your document control system, such as:
Integration with other modules: Seamless integration with other modules like the ones discussed earlier makes your document control system more useful to employees, increasing the chances they will use it.
Flexibility: Your document control system should have the flexibility to adapt to your process. Having to adapt your process to a software system is a direct hit to efficiency, and only increases the likelihood your employees will abandon the system.
Look and feel: Fonts, logos and other branding elements can make a big impact on whether or not your people feel like the software belongs to them.
You might not think these factors are important, but the truth its they are a major part of the reason why nearly 4 in 10 major software purchases end up as unused "shelfware."
It's easy to see how issues like building something to the wrong specification can cause huge problems. But in the end, it's not just about the big things. It's also about all the little things that add up to hundreds of lost hours, reducing productivity and profits.