4 Critical Food Safety Gaps (and How to Fix Them)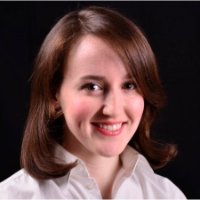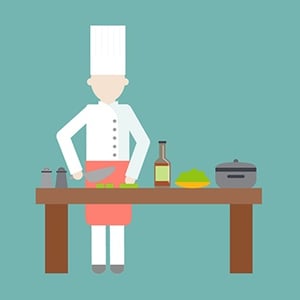 The number of food recalls has doubled since 2002. At least half of all recalls cost the company $10 million or more, often dealing a significant blow to brand perception and stock value. When the latest food safety headlines appear, everyone always wants to know—how could this happen?
In many instances, contamination can be traced back to unsanitary conditions in the plant. But if you look beyond the surface, you'll see many cases are about more than just poor sanitation practices. There are other critical gaps at play as well. This post looks at 4 of the most common of them.
1. A Complacent Attitude
The most shocking cases are those involving clear negligence. Multiple regulatory violations, supervisors who knowingly shipped contaminated product—these types of neglect are easy for most food safety pros to dismiss.
However, this dismissive attitude itself creates fertile ground for food safety risks. Considering how common it is for a facility to receive high safety marks immediately prior to a major contamination incident, coasting on your record is obviously a dangerous approach.
The fix: Fighting complacency is impossible without an organization-wide commitment to building a culture of food safety. More than just words, that commitment needs to be systematized within your company processes.
Ways to do this include:
Implementing an automated Food Safety Management System (FSMS) to centralize everything from Document Control to Employee Training, Audit findings to Supplier Management.

Using behavior-based safety (BBS) to prevent adverse events by training employees to be more observant of safe and unsafe behaviors.

Rooting out risk by focusing on leading indicators like audit data, behavior observations and employee knowledge assessments.
2. Poor Supply Chain Visibility
A main driver of the spike in recalls is the increased complexity of global food supply chains. It doesn't matter how strong your internal food safety standards are—if suppliers don't have equally high standards, there's a weak link that threatens food safety and quality.
The fix: Integrate suppliers into your FSMS. Technology plays a key role in centralizing inspection results, corrective actions and supplier-related nonconformances. A robust system will also let you grant suppliers limited, secure access to the FSMS so they can monitor their own performance and stay competitive with your company.
It's worth noting that the Food Safety Modernization Act's Foreign Supplier Verification Program requires food manufacturers to demonstrate that imported foods meet U.S. standards. Incorporating supplier data in the FSMS will simplify compliance with this new rule.
3. Ineffective Corrective Action
In at least one recent food safety incident, employees responded to sanitation issues by simply cleaning up the mess instead of working to eliminate its source. Did they technically take corrective action? Yes. Did it work? Clearly not. These cases illustrate where many companies miss a crucial final step—determining whether the corrective action achieved its intended purpose.
The fix: Effective Corrective Action requires a closed-loop process that includes quantifying residual risk once the action is complete. If the Corrective Action hasn't reduced that risk to acceptable levels, you need to take further action. This process proceeds in a continuous improvement loop until risk is lowered to levels likely to prevent future occurrences.
4. Inadequate Training
All major food safety incidents have one thing in common—they are avoidable. Of course, avoiding them relies on human behavior, a notoriously unpredictable element that creates risk. And despite significant investments in time and resources, many companies don't know whether their training programs actually work at improving compliance.
The fix: There are several ways you can leverage technology to close the gaps in your Employee Training program:
Incorporate testing to verify that employees have retained critical information.

Set up your FSMS to trigger new training requirements when you make important changes to protocols, policies or other key documents.

Analyze corrective action and root cause data to pinpoint where training issues play a role in adverse events.
We've gone over some of the biggest food safety gaps, but it's important to mention how risk management provides a standardized framework for addressing them. Quantitative Risk Assessment tools within the FSMS help you make risk a guiding factor in all your decisions, lowering organizational risk while helping create a culture of food safety.
OnDemand Webinar: How to Prepare For the FSVP Rule