4 Critical Checkpoints on the CAPA Road Map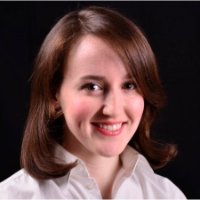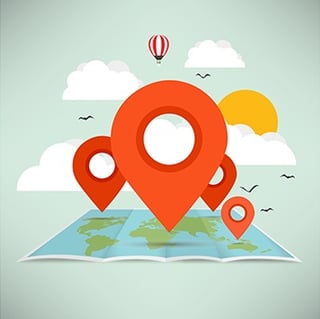 Corrective and Preventive Action (CAPA) is the cornerstone of continuous improvement in quality management. But the truth is, it's not always a straightforward process, and there are several points along the way where things can go off-track.
How can you make sure your Corrective Action process is effective, both in terms of reducing risk and effectively using company time and resources? Let's look at 4 critical checkpoints to include in your CAPA road map.
Capturing the Right CAPAs
The first place to start is by correctly identifying what needs to be a Corrective Action. Often, companies mistakenly open a CAPA for every issue they see. There's also a tendency to handle open Corrective Actions in order of due date, allowing high-risk items to snowball into systemic issues simply because they were added more recently than low-risk items.
There are two crucial steps you can take to start off on the right track. First, if you can correct an issue right away, just do it then and there rather than opening a CAPA (assuming it's not a recurring or high-risk problem). Second, use risk-based filtering tools within the Quality Management System (QMS) to prioritize those Corrective Actions that represent the biggest threat. This ensures your focus is on the right problems.
Digging Deeper
As in many areas of quality management, it's critical during root cause analysis that you don't just check the box. One way to dig deeper is to focus on the 5 whys, asking why repeatedly until you get to the true root cause. You might discover, for example, that a defective batch isn't the result of a simple equipment failure, but instead system overload due to unrealistic production quotas.
The QMS has several tools to help you improve your root cause analysis, including the ability to:
Look up related investigations to identify larger patterns

Launch a CAPA directly from other software modules like Nonconformances or Calibration, automatically filling in relevant data so you can focus on the larger questions

Route the investigation plan to others to get another set of eyes on the problem
Defining Your Action Plan
Once you've identified the true root cause of the problem, the next step is to formulate your plan. It's important to give your plan due consideration, rather than just rushing to action. Again, leveraging the QMS is crucial, allowing you to:
View the entire action plan in a single table

Define individual assignments, who's responsible and due dates

Set verification criteria, responsible parties and timelines for each item in your plan
Essentially, the QMS pulls the details together for you, giving you a high-level view so you can make sure every critical component is addressed.
Taking Action
Now that we've laid the groundwork, we've finally reached the action part of the Corrective Action. Unfortunately, there's always a chance for things to fall through the cracks when you introduce the human element. It's only natural, especially when so many other tasks and responsibilities are competing for our attention.
A critical checkpoint in keeping things on track is to automate the process where possible. Automatic assignments via email, dashboard monitoring of CAPA status, Escalation and Delegation tools to keep things moving—all of these leave little to chance, making it easer to monitor progress along the way.
Checking In
The final step is checking in to verify the effectiveness of the completed CAPA. If you have an automated QMS, the system will generate emails for verification assignments as well as notify the project leader when all assignments are complete. Key steps include:
Checking results against the criteria outlined in your action plan

Calculating the new risk level, ideally ensuring risk is reduced to As Low As Reasonably Practicable (ALARP)

Using tools like single-click PDF printing and drag-and-drop Reporting functions to share results and findings
Ideally, your QMS should also alert you when repeated CAPA's occur, helping you identify crucial breakdowns in the quality process.
At this point, you've circled back to the beginning of the Plan-Do-Check-Act cycle of continuous improvement. Using risk as your measuring stick, you can now decide whether the completed CAPA is sufficient, or whether further action is necessary to get you where you need to be.
Free White Paper: Has Corrective Action Become a Roadblock to your Quality System?