4 Benefits of Using a Cloud-Based Quality Management System to Improve Traceability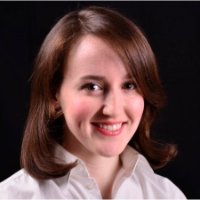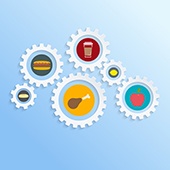 If you've seen The Secret Life of Pets, you probably remember the scene where dogs Max and Duke happen upon a sausage factory.
They ride a conveyor belt throughout the factory, gobbling up sausages as fast as they're made. Soon, they're in a dream sequence with thousands of singing and dancing sausages, until they're swimming in a pool of them. By the time animal control discovers the dogs, fat and drunk on sausages, the dogs have presumably contaminated the entire production line.
Will food safety pros find out about the incident before products ship? What's the plan if customers report dog hair (or worse) in their food? Obviously, this isn't the movie's focus, but if it were, traceability would certainly be an issue.
In today's post, we examine how a cloud-based Quality Management System (QMS) improves traceability, helping protect both consumers and manufacturers.
1. Standardized Recordkeeping
A company's recordkeeping practices serve as the foundation for traceability. Traceability requires the ability to track products at any point in the supply chain, including where products or materials originated and where they were ultimately distributed.
Companies with inefficient recordkeeping processes run the risk of dramatically larger (and more expensive) recalls. Inability to pinpoint the scope of contamination means having to recall much more product than is actually necessary just to be careful. In fact, experts estimate that only about half of recalled foods truly need to be removed from the market.
A cloud-based Quality Management System (QMS) that brings together shipping, receiving, production and quality records helps mitigate this problem. Automated recordkeeping helps companies quickly notify supply chain partners of problems, providing instant access to:
Lot codes.
Production dates.
UPC codes.
Product order numbers.
Expiration dates.
Production timestamping.
2. Proactive Tracking and Monitoring
To improve traceability, companies have to increase the speed at which they identify problems. Automated recordkeeping helps, but it's more than just reacting to problems—it's being able to proactively identify them before someone else has to notify you.
How can companies proactively track and monitor food safety risks, so they can better respond to and prevent them?
Integrate your data: A QMS that integrates key functions like Complaint Handling, Corrective Action and Audit Management eliminates the lag time between problem identification and resolution.
Streamline corrective action: Companies should look to create customized corrective action workflows in the QMS to automatically route requests to responsible parties at the right time.
Monitor your risks: Risk Management tools such as risk-based filtering and a centralized Risk Register give you an objective measure of where you need to focus your improvement efforts.
3. Boosting Supply Chain Security
Full traceability demands full visibility into your supply chain. That includes the ability to trace lots forward and backward to pinpoint the precise origin of materials and location of finished products.
In the past, this has been a serious weakness for food manufacturers. It's one reason why the Food Safety Modernization Act (FSMA) places so much emphasis on supply chain practices, particularly with the Foreign Supplier Verification Program (FSVP) rule.
A QMS that includes Supplier Management capabilities can help improve supply chain security and traceability by providing:
Records that integrate shipping, receiving and production data.
Customizable inspection rules based on past performance and compliance history.
Tracking tools to identify the scope and cost of supplier-related issues.
Cloud-based portals where you can assign suppliers corrective actions, and where they can securely log in without having access to sensitive data.
4. Preparing for a Recall
At the end of the day, the possibility of a recall is less a question of if than when, especially considering the complexity of our global food supply. Thus, it makes sense to stage mock recalls to give your team practice at quickly and efficiently recouping "contaminated" products.
Where to start?
Look for event scenarios that are most likely to happen—or even those that have taken place in the past (e.g., undeclared allergens, pathogenic contamination, etc.).
Make sure your mock recall is difficult enough to reveal weaknesses in your traceability processes.
Pinpoint areas where you can better leverage QMS tools to improve traceability, such as automating Complaint Handling or tracing problems back to suppliers.
Ultimately, the ability to manage a recall can make or break your company. With hard work and discipline, however, improving traceability with the QMS can reduce this risk, so you can be (almost) as carefree as a dog swimming in a pool of sausages.