4 Aviation Safety Management System Technology Trends to Watch in 2017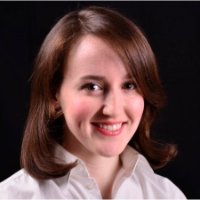 Aviation Safety Managemen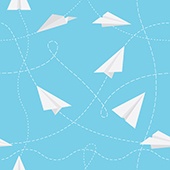 t System (SMS) technology has been steadily advancing over the past few years. This year, we can expect several tech trends to become more prevalent in the aviation SMS, including mobile technology, wearable devices and the Internet of Things (IoT).
1. Mobile Safety Management
This is one area of transformation already well underway in the aviation industry. Mobile-enabled SMS technology now means you can take any process with you on the go, including:
Audits: Mobile audits save hours on the process and give you more time to generate meaningful improvement from findings.
Incident Reporting: On-the-spot incident reporting allows you to capture more essential details of the event, including images.
Receiving and Inspection: Mobile receiving and inspection makes it easy to use custom inspection rules for different suppliers.
Some companies are understandably concerned about security gaps that might arise from connecting so many individual devices to the SMS. Secure, cloud-based access protects the integrity of the SMS, with many companies also issuing company devices to increase control over what's connected.
Facilitating the transition to mobile safety management is the fact that companies no longer need continuous WiFi to interact with the SMS. Instead, you can download checklists and documents, complete your work and then sync with the SMS when you're back in range.
2. Wearable Devices
Sixty-eight percent of global tech and business leaders say that integrating wearable devices is a company priority. In the aviation industry, wearable devices hold a lot of promise for improving maintenance efficiency and industrial hygiene monitoring.
For example, manufacturers are working on smart glasses that can live stream video of maintenance work to collaborate on problems or more quickly complete support requests. If a worker has a hands-free device to pull up aircraft information, ask questions and get instructions while continuing to work, this could dramatically shorten the time required for scheduled maintenance.
Wearable devices such as radiation badges and toxic gas monitors have long been in use in the industrial arena. Today, we're seeing a transformation of this technology as engineers link sensors together.
3. Internet of Things (IoT)
Related to wearables, the Internet of Things (IoT) has the potential to reshape industrial hygiene across many industries, including aviation. What is IoT? The term simply refers to connecting individual objects to one another using the internet. Connecting a gas sensor with a building blueprint and evacuation instructions, for example, provides a bigger picture than just an individual alarm notification on a standalone gas monitor.
Experts estimate that we could have anywhere from 20 to 50 billion connected devices by 2020, with 58 percent of airlines planning to invest resources into IoT in their companies.
How might IoT impact the aviation industry? Tracking baggage is a current focus area, although IoT also has the potential to improve aviation safety through applications such as:
Predictive maintenance: Combining a network of equipment sensors with real-time data processing lets companies prevent equipment problems before they occur.
Improved turbulence detection: Turbulence incidents cost the industry $100 million annually from injuries and maintenance issues.
Safer flight paths: Monitoring atmospheric conditions in real time can help redirect flight paths more quickly and efficiently.
4. SMS Integration
The final aviation SMS tech trend to watch this year is the continuing evolution towards Integrated Aviation Management Systems (IAMS). An IAMS is a system of systems that ties together elements such as:
Safety Management.
Security Management.
Quality Management.
Enterprise Risk Management.
Supplier Management.
Environmental Safety Management.
Driving factors behind this integration trend include the overlap among related processes, increased safety and efficiency and reduction in IT overhead.
An integrated system is also essential for getting the most from mobile capabilities, wearable devices and IoT technology. Even if they aren't as exciting as a trip around the moon, these trends are slowly but steadily transforming aviation safety and operational excellence as we know it.