3 Ways to Leverage EHS Software for Operational Excellence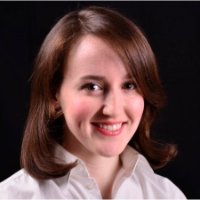 As a former EHS consultant, I can say without a doubt that achieving true oper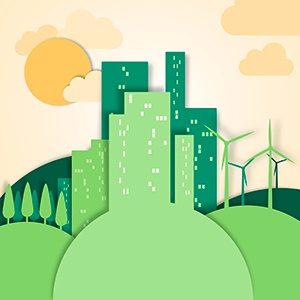 ational excellence (OE) has a lot to do with automation. Using manual processes to track safety incidents, manage EHS processes and keep up with regulations makes OE an uphill battle.
More than that, though, it's a recipe for disaster. Just ask the dozens of companies forced to pay millions in OSHA fines due to repeat (preventable) violations.
Fortunately, if your company already uses EHS software, there are easy ways you can leverage its capabilities to achieve your OE goals. Let's take a look at how.
1. Adopt a Quality Focus
One of the driving principles behind OE is continuous improvement, which is also a central goal of quality management programs. EHS software fosters continuous improvement by building the plan-do-check-act process into the system, including:
Risk-based planning tools like Job Safety Analysis (JSA) to prevent safety incidents (Plan)
Real-time monitoring to keep EHS managers up-to-date on critical events or even alert you before they happen (Do)
Integrated reporting to give you both high-level and granular views of safety performance and trends (Check)
Corrective Action tools that allow you to close the gap between where you are and where you need to be to reach your OE goals (Act)
Many companies have made big progress in recent years towards improving environmental performance and worker safety by applying the principles of quality management to EHS processes.
2. Create Flow
No matter how you define OE, achieving flow is typically a central goal because it improves operational efficiency. It's true whether you're talking about product lifecycle management, how clients engage with your company or how various departments work together.
When it comes to building flow into your processes, a robust EHS management system is a critical tool. Consider the following examples where lack of flow works against OE:
Delegation and Escalation. Not having Delegation rules in place to route assignments creates a bottleneck when key personnel are out of the office, defeating the purpose of setting explicit timelines for completion. Similarly, setting a due date isn't much good if the task doesn't automatically get kicked up to a higher level when someone misses that deadline.
Document Control. When you update a key job procedure, your work isn't done until it's made it through the appropriate reviews and approvals. Plus, it also needs to flow to Employee Training, so you can ensure everyone is trained up on the changes and they're not doing things the old way.
Equipment Maintenance. You can create all the detailed inspections, monitoring and calibration schedules you want, and they won't mean a thing if you don't have a process in place to automatically route issues to appropriate parties.
OE is largely based on other continuous improvement business methods like Lean and Six Sigma, and the emphasis on flow both improves efficiency and ensures issues don't fall through the cracks.
3. Harmonize Goals
One of the most powerful aspects of OE is that it integrates goals across many different functional areas, bringing together the full power of your people, your processes and your technologies.
In this respect, EHS software is a key tool. For example, Enterprise Risk Management tools give a framework for defining risk in each operational area, also allowing you to standardize the process for solving high-risk issues.
Or just look at Centralized Reporting tools commonly available in EHS management systems. Instead of just viewing EHS data, an integrated system can also pull data from other areas like Enterprise Resource Planning (ERP), Customer Relationship Management (CRM) and human resources. This gives you a high-level view of the EHS role in achieving larger organizational goals, allows you to identify how departments can work together more efficiently and facilitates strategic Change Management initiatives.
Organizations define OE in a multitude of different ways, from improving quality to increasing yields, reducing waste or minimizing safety incidents. No matter how your organization defines it, leveraging your EHS software is a strategy that will help you get there. After all, that's exactly what it was designed to do.