3 New Year's Resolutions for your Quality Management System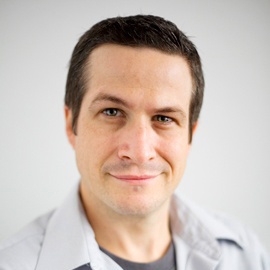 Here we are - 2012. This year is shaping up to be one of significance, at least in terms of unique calendrical events. We enter the year of the Dragon, known for its pioneering spirit. It's also a leap year and the end of the Mayan long count calendar, marking transformation (or apocalypse, if you believe that sort of thing).
With the new year come the traditional resolutions. A chance to start fresh and re-evaluate our current status and seek ways to improve and become better in life. Maybe we stick with them, and maybe we don't - but the process has a great deal of merit in of itself. For organizations, resolutions can be healthy as well, especially in terms of the Quality Management System. Quality and compliance are always an evolving element of the business, and have an innate focus on continuous improvement. So it would make sense to take the opportunity to set new year's resolutions for your QMS, Document Control or CAPA system for 2012. Here are just a few starters:
1. Get Organized: Sounds more like a lifestyle resolution? Think again - many organizations suffer from disparate business systems, pulling data from all kinds of sources. Tying the various elements of your Quality Management system into a single, holistic system can have a tremendous impact on your system. Start simple - tie two systems together, like Document Control and Training, and work up from there. Or if you want to go even simpler, start putting a plan together of all the business systems that you have, and look for ways to tie them together.
2. Save Money: Another lifestyle resolution? Maybe, but for an organization, demonstrating Returns on Investment is a key element for success in any Quality Management System. Investing in technology to support your QMS is always a tricky decision, but there have become more options in today's industry that make the leap easier. QMS solutions are now offered in subscription form (SaaS), eliminating the need for IT involvement, hardware, and traditional up-front costs. Furthermore, the "custom-developed" software solution is a ghost of new year's past - today's software solutions are fairly configurable and easy to maintain for the business user. Technology investment is one way to save money. Other ways might be process improvement activities - looking for ways to streamline your process and cut out the wasteful activities that bog down the process. Dust off that process map and take a look and see where you can make improvements, and demonstrate the value to your team.
3. Take More Risks...Assessments: OK, I stretched that one a bit, but the point is that many organizations are utilizing Risk Management tools to benchmark Quality. Risk has become the objective measure for many in the demand-driven world, where product lifecycles move fast and Quality can suffer if not checked. Risk management and Risk assessment tools provide the quantifiable measure of looking for systemic issues and filter them based on their criticality to the business. Many organizations have automated the risk management process to the point of using it as a dedicated decision-making tool for all facets of the organization. Risk can help keep an organization in check and can foster continuous improvement in the business.

So whether you take these ideas or make your own, the new year is a time to seek ways to start fresh, and improve for the future. In businesses today, it can be really hard to do this - coming back to work with a pile of emails, meetings and the usual daily grind. However, taking a few hours to map out one or two areas for improvement in your Quality Management System can prove valuable for the year to come.
Start the Year off with us - Subscribe to the EtQ Newswire!
The EtQ Newswire
The EtQ Newswire is a monthly newsletter for upcoming webinars, events, and product announcements
View a Sample Newswire