3 Elements of Effective Corrective Actions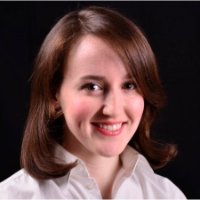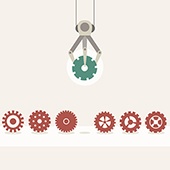 Many quality or Environmental, Health and Safety (EHS) management professionals rely on Corrective Action software everyday to manage events such as nonconforming materials, customer complaints and safety incidents.
And yet, time and again, we see companies falling behind on their corrective action goals. Corrective actions don't work. They have weak fixes, where people automatically assign human error as a root cause without examining the systemic factors behind the error. And when an incident occurs, it's not uncommon for someone to comment that they knew it was bound to happen—a sure sign of ineffective corrective actions.
What can companies do from a technology perspective?
To ensure your corrective action process is working, you need corrective actions that are findable, trackable and designed to prevent systemic issues.
Why Corrective Actions Must Be Findable
Making corrective actions findable is one of the first steps in improving your corrective action process. Especially if you have large numbers of corrective actions, you may find yourself getting bogged down in low-value corrective actions while high-risk ones go unmanaged.
The Quality Management System (QMS) or EHS Management System you use should make it easy to find the needle in the haystack, allowing you to find filter corrective actions by:
Risk level.
Department.
Time period.
Supplier.
Why Corrective Actions Must Be Trackable
Tracking is an essential capability of any Corrective Action system. Real-time tracking is what gives you visibility into your data for better control of your processes, allowing you to proactively monitor important trends and make adjustments as necessary.
Functions to leverage for better tracking of corrective action requests include:
Automated alerts: Set up your own alerts based on your priorities, such as high-risk items or supplier-related problems.
Dashboard mods: Create custom charts to feed live data to your portal dashboard, which helps keep your most important metrics front and center.
Compliance history: Your Corrective Action system should provide a complete compliance history that you can access at any time. This keeps you audit ready and offers an instant snapshot of the entire timeline of a given event.
Reporting: Centralized reporting is the key to real-time visibility and actionable trend data you can use to improve your processes.
Why Corrective Actions Must Close the Loop
One reason so many corrective actions fail is because they do not have a closed-loop process to ensure timely progress from start to finish. Important items fall through the cracks, lost in overburdened email chains or in a pile of paperwork. In many cases, companies fail to adequately assess whether the corrective action taken achieved its intended effect, an unfortunate consequence of a "check the box" approach to compliance.
Key elements of closing the loop on the corrective action process include:
Integration: You should be able to link corrective action requests directly to related data, including safety incidents, equipment monitoring and nonconforming materials. This data is the engine of the corrective action process—without it, you are not capturing information that you can use to drive improvement.
Automated routing: Creating custom workflows for different types of corrective action requests ensures they can't fall through the cracks. People get emails when they receive an assignment, when it is due and when it's overdue. Delegation tools help you keep requests moving when key personnel are away from work.
Escalation: Automatic notification of supervisors when action items are overdue builds accountability into the corrective action process.
Risk-based verification: Before closing out the corrective action, a final risk assessment helps you understand if risk has been reduced to acceptable levels.
How companies manage problems can be a key factor in their ultimate success or failure. Having a corrective action process that's complete and transparent, linked seamlessly from start to finish, is one of the most important things you can do to promote continuous improvement.