Earlier this year, the U.S. Food and Drug Administration (FDA) released new draft guida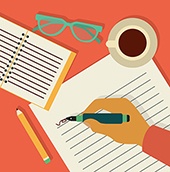 nce on data integrity and current Good Manufacturing Practices (cGMP) compliance for life sciences companies. Along with the guidance, the agency noted a troubling trend of data integrity violations increasingly discovered in cGMP inspections.
The FDA can deem a product adulterated and recommend regulatory action for these violations, even if they didn't result in a defective product or customer complaint.
Within this context, today's post looks at common recordkeeping mistakes where the FDA has put many companies on notice.
1. Poorly Controlled Access to cGMP Systems
The FDA's stated goal is ensuring complete, consistent and accurate data, which the agency states should be "attributable, legible, contemporaneously recorded, original or a true copy and accurate (ALCOA)."
Some of the biggest problems the FDA sees with this in the context of computerized cGMP systems include:
Multiple users sharing login information
Lack of controls to prevent deletion or alteration of data
Document Control issues where anyone can alter specifications, process parameters or testing methods
Backdating of cGMP records
An effective, automated Document Control system prevents this by routing records through a review and approval routing process that includes the draft, review, final approval, awaiting release and approved phases. This allows users to control who is responsible for each phase, what they can edit or read in each phase, and how long they have to finish each phase.
2. Lack of Audit Trails for Test Procedures
An audit trail is a secure electronic record that provides a timeline of events related to creating, modifying or deleting critical data such as process parameters or results. An audit trail also tracks system-level activities such as attempts to rename or delete a file.
Failing to enable audit trail systems or review them appropriately can result in lost or obscured data, which can obviously be a huge problem. The FDA considers audit trails part of the official record, so companies should take steps to capture them for changes to items such as:
Finished product test results.
Sample run sequences.
Sample identification.
Critical process parameters.
The FDA notes that a company's quality unit must also review all production and control records, including audit trails, before final approval. It's also worth pointing out that electronic recordkeeping systems such as GMP Regulatory Compliance Software can help fulfill these requirements.
3. Outdated Paper Processes
The FDA guidance states the conditions under which paper records can suffice for documenting cGMP data, however it's clear that companies need to tread carefully. Keeping these records separate from the cGMP record is a big no-no, so companies must be sure to:
Treat blank forms like worksheets and lab notebooks as controlled documents, for example by issuing and reconciling numbered sets of blank forms.
Retaining incomplete or erroneous forms as part of the permanent record, including why they were replaced.
Establish a document control group to detect unofficial notebooks and gaps in notebook pages by stamping any notebooks for official use.
It can be difficult to get people away from paper-based records such as notebooks, particularly in the laboratory setting where the process is especially entrenched. Electronic systems are much more effective, while also streamlining audits and FDA regulatory compliance.
4. Inadequate Equipment Maintenance Records
One common recordkeeping violation noted in many FDA observations and warning letters is the failure to maintain adequate written records of major equipment maintenance.
It goes without saying that having properly functioning equipment is a cornerstone of producing safe, high quality drugs and medical devices. So if you can't prove to the FDA with documentation that you conduct proactive equipment maintenance, you're going to have a problem.
Integrated GMP compliance software can eliminate these types of issues. Not only does it allow you to automate calibration and maintenance schedules, it also allows you to capture the results in an electronic record. Beyond FDA compliance, this data can be viewed within the context of other quality data to better detect and respond to equipment problems.
FDA enforcement of cGMP regulations is growing, with hundreds of observations and warning letters sent out every single year. Warning letters often involve expensive, time-consuming remedial action, so the best strategy is to avoid problems in the first place with good recordkeeping procedures.