How to Embed Quality Culture at the Heart of Your Organization.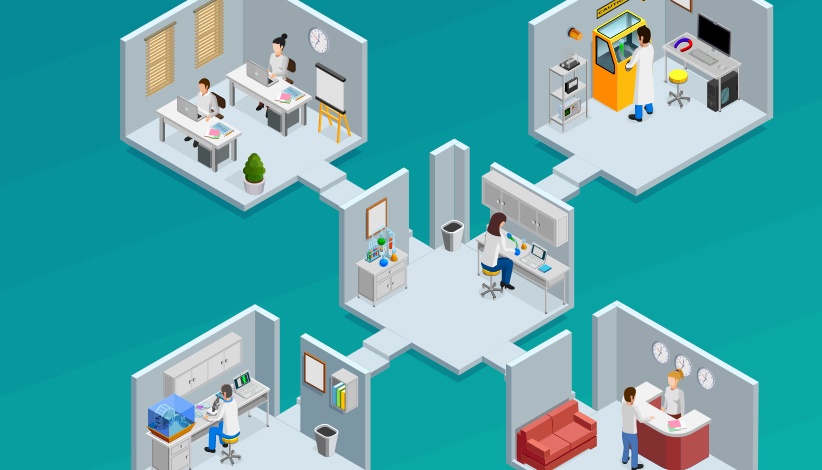 Who should be responsible for quality and compliance across the business? This question was brought to the fore once more by changes to ISO 9001. The 2015 updates to the standard emphasize the importance of integrating a quality culture into the heart of the organization, with objectives aligned to overall business strategy and accountability sitting firmly with the leadership team. In other words, quality and compliance are no longer the preserve of their eponymous departments – they must be embedded across the enterprise, and the senior management team is responsible for making that happen.
It's a challenge for businesses operating in every sector. PwC'S State of Compliance Survey revealed that 78% of global CEOs view increasing regulation as the greatest threat to business growth. How can you implement a seamless quality management program across all functions? Or develop processes that mitigate the risk of compliance gaps?
Of course, it's an even greater challenge for the pharma sector, with its complex and constantly evolving regulatory environment. Pharma businesses have to develop a quality management system that is robust enough to meet current regulatory requirements but agile enough to respond quickly when required. Such an approach involves three interdependent elements:
1. A Quality Culture Across the Organization
There is compelling evidence that a strong quality culture enhances quality performance. The findings of the International Society for Pharmaceutical Engineering's (ISPE's) Quality Metrics Pilot Program showed a clear correlation between strong culture scores and performance on key quality metrics. Creating a culture that has an informed and proactive approach to quality has to start at the top. Leaders must not only talk about the importance of delivering a quality product, but demonstrate their commitment to it in their day-to-day job functions.
Your quality culture should share some of the strategic provenance of your safety culture. And in common with safety, quality-focused messages need to be clearly communicated in a way that will mean something to the teams receiving them so they can apply them to their own roles. Finally, the organization needs to encourage peer involvement and empower teams to identify and initiate change in order to improve quality performance.
2. Technology for Greater Visibility of Quality Issues
Identifying weaknesses in quality management or gaps in compliance requires visibility of the entire quality management system. Without this, and the ability to report on key performance indicators, management will be blind to any existing or potential issues that could impact the business. This is where technology comes in.
Cloud-based platforms can integrate processes from different functions and sites to bring together a unified view of data and monitor performance across the enterprise. Flexible and effective reporting tools, or seamless integration with existing tools, will allow faster resolution of quality issues. What's more, predictive analytics can reveal valuable insights from this end-to-end data, identifying underlying trends that are affecting operations. Such big data analytics can be used to model different scenarios, inform decision-making and improve processes that ultimately accelerate product development.
Of course, accelerating the digitization of paper will alleviate more general quality risks that continue to plague the pharma industry, and will eliminate all those extensive manual reviews that are needed to eliminate errors and generate corrections.
3. A Collaborative Approach with Suppliers
It's critical that the leadership team understands where all risks to compliance can arise across the enterprise. With the globalization of supply chains, those in the pharma sectors should be proactively assessing and monitoring their suppliers' and partners' quality systems and business operations, wherever they are based. A collaborative approach, where all parties play their part, is needed to develop a comprehensive compliance framework to meet the regulatory requirements of different regions.
As in other sectors, pharma is struggling to attract and retain the talent needed to thrive in its fast-changing landscape. According to Deloitte, 75 % of survey respondents rated workforce capability as "urgent" or "important." One solution could be to engage the existing and substantial millennial workforce to be change agents. The drive to create a quality culture should be a good fit with their personal values around responsible business practices. As research shows they often feel under-utilized, it could be the perfect opportunity to develop the leadership skills they want, and that the organization ultimately needs.
By adopting this approach, pharma organizations can go beyond the baseline requirements of meeting specific regulatory requirements and develop a proactive 'on the ground' approach to quality that can manage both current and emerging risks rapidly and effectively.
Takeaways:
According to ISO 9001:2015, quality and compliance must be integrated into all areas of the business and aligned with business goals and strategy.
Developing a quality culture across the enterprise starts at the top and cascades down, but with genuine, consistent and relevant messages about its value to the business.
Technology provides end-to-end visibility of quality processes to help leadership teams and quality managers identify gaps and manage risk.
Leadership teams need to foster a collaborative approach to quality management with supplier and partners.